Hey guys !! I'm a bass guitar player Juna Serita !!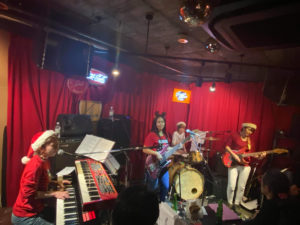 Today I had a gig of TOKYO GROOVE JYOSHI at Shibuya Terraplane.
Today's guest musician is the guitarist called Chizuru Segawa .
She actually played for our album too : )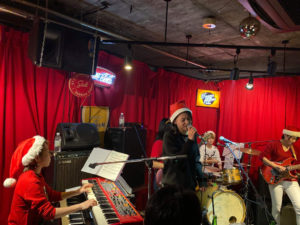 And the vocalist Ura-Chan sat in our performance too : ) !  Thanks for coming !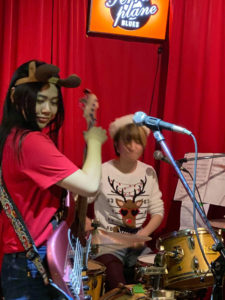 This is our last gig of the year . Our first gig of next year is on January 13 th . It's the drummer Yuriko's birthday party : )
don't miss it ! See ya !