Hey guys !! I'm a bass guitar player Juna Serita!!
Well…. Since I've been stuck at home…  too many ideas come up with.
Also .. there are too many things that I wanna get …
This is….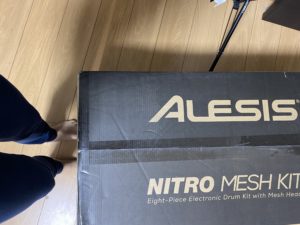 What do you guess ?
it's electric drums !! lol
Still the good thing is , I have RAKUTEN(online store )card , and I got many points , so I bought by points . but it's about 400 USD.
I don't  know  why,  I don't have job right now at all but I 'm kinda buying stuff so often (last month I bought guitar with 100 USD).
When I told my mom I got new equipment which is drums  , she told me seems like I am rich.  Of course not . lol you can imagine how difficult this corona situation is  for regular musicians, not stars  .
but I'm kinda thinking , this is really good time to get my chops up . So I'm trying to start new things as much as possible. Then , I can get the money back when I nailed it.
Also today I brought my Fender bass guitar to repair.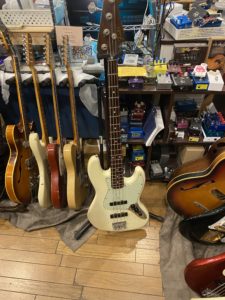 I mainly use Sadowsky SLAP MASTER , but sometimes like especially when I play old school , not slap ,I need to use this .
I might use this one for a recording this month , so I went to fix.
I'm excited to hear the new sound : ) can't wait to see the result !!
See ya!!
---
Juna Serita new single  "KAFUNSHO "official Music Video 
Juna.