Hey guys!! I'm a bass guitar player Juna Serita!!
Today I had a meeting with Chuck from Anaheim ! Thanks for driving all the way to my place ; (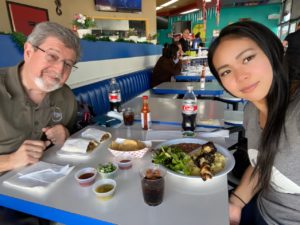 We met at NAMM show 2020.
He is manager of G&H Plugs . He  gave me three cables and I'll try all of them  : ) !
This weekend I might can play through amp so I can't wait !
At night I went to Salsa dance party ! ! I just wanted to sweat .
They gave me dance lesson before live performance . It was really interesting actually .
https://twitter.com/JunaSerita/status/1225326058636861441
I had a good time .
See ya!!
---
Juna Serita " The Princess of Funk "official Music Video 
Juna.