Hey guys!! I'm a bass guitar player Juna Serita!!
I went to Federal bar for seeing my friend Randy Emata's performance!!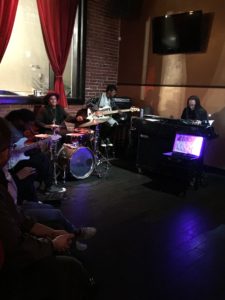 My friend (maybe I shouldn't say so…. "my master" would be good!) guitar player Toshi Yanagi introduced him to me last month.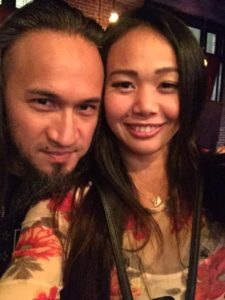 He is such a great keyboard player…!!!! I was really inspired by his performance.
suddenly he beckoned me to the stage .!
I'm so happy that I could play with him!!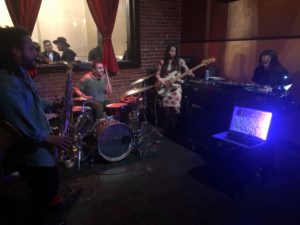 Yeeeeey
It was fun time!!!  How fantastic city Los Angels is…….
I really enjoy this trip ; ) !!
Juna.