Hey guys!! I'm a bass guitar player Juna Serita!!
Today I am in Hokkaido with the all female big band called Tokyo Brass Style  for solo concert  .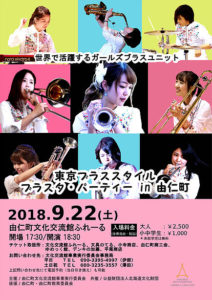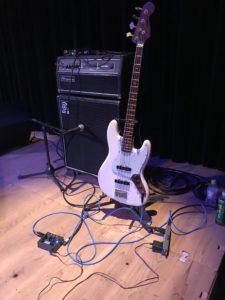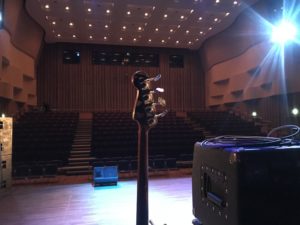 Actually I'd never come to Hokkaido .  There are lots of nature, surely nice place !!
Recently there was a big earthquake around here … I feel really sorry about that.  I always wonder why Japan has earthquakes so often especially nowadays … ; (
I was so happy when  I saw all audience enjoy the show on the stage.
Hopefully we encouraged people .
Today's set list
1st set
1.Makafushigi-Adventure 
2.Cuty Honey
3.Ginga-Tetsudo-999
4.Teikoku-Kagekidan
5.Lupan the Ⅲ
6.Rum no Love Song
7.Gun's Roses
2nd set
1.Astro boy
2.When The Bells Toll
3.Hyokkori Hyotan Jima
4.Zankoku na Tenshi no These
5.Koi wa Mekimeki
6.Rouge No Dengon
Encore : Odoru Ponpokorin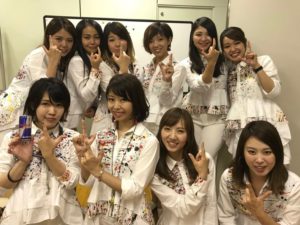 Frankly speaking, in the band, we're never allowed to use music charts so I was a little afraid whether I can memorize all songs or not because I ended up to join the band very recently . (I was going to start working with them from October )
I practiced so much for this tour .  I've leaned there is nothing impossible : D♪   Maybe.
I stay in Hokkaido for a while . I'm excited with the rest of tour !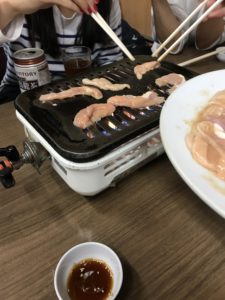 See ya : )!!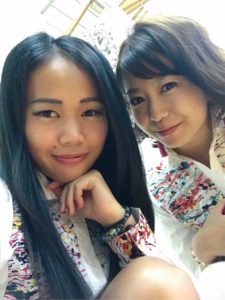 Juna.