Hey guys !! I'm  a bass guitar player Juna Serita!!
Today I had a gig with these ladies .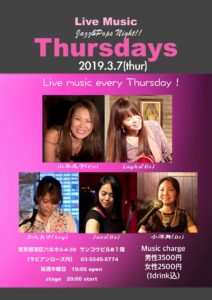 vocal : Tomoko
guitar : Layka
bass : Juna
keyboard : Ayu
drum : Mai Ozawa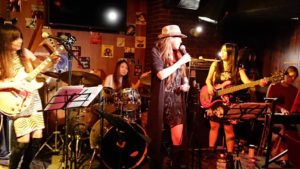 It's the first time to play with the vocalist Tomoko. Her song repertory is interesting. She has some songs everyone knows, but she do it with totally different arrangement . That was fun.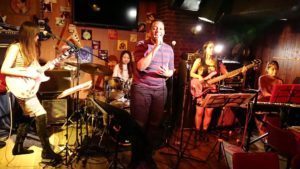 And my friend vocalist called Andrew came in.
He sat in but he is incredible !!! I had never heard his vocal so I didn't know how great he is . Seemed like the audience like his vocal so much .  He sang about 3 songs .
I hope we will have a gig somewhere together , not just sit in . I wanna hear his vocal more!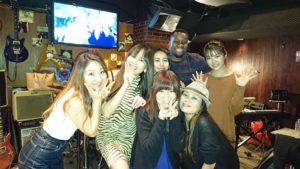 BTW
The sad news is , actually this "Thursday LIVE " will finish in the end of month because of  the building demolition .
I haven't played here so many times but I did several times. I feel lonely .
Anyway I still have 2more gigs here this month ; )
See ya!!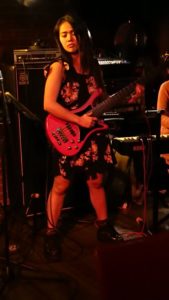 〜pick up event 〜
3月24日 TOKYO GROOVE JYOSHI @モーションブルー横浜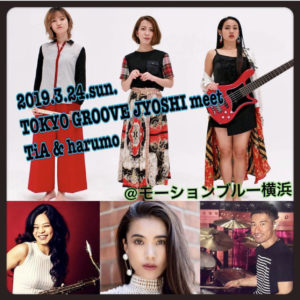 自由席 4,500 yen 税込/ BOX 18,000 + シートチャージ4,000yen
open_5:00pm / showtime_6:30pm
ご予約は こちら から!
---
3月31日
 Juna and The Sauce @下北沢RPM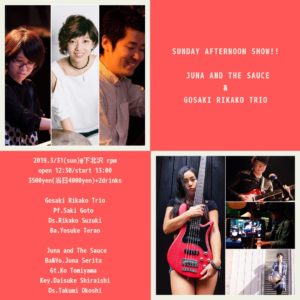 Sunday Afternoon Show
~ Juna and The Sauce & ごさきりかこtrio 〜
予約3,500yen / 当日4,000 yen
12:30 open 13:00 start
---
Juna.