Hey guys!! I'm a bass guitar player Juna Serita !!
It's been  a while … but I haven't announced yet ..lol
I uploaded my album "The Princess of Funk" on most streaming sites !!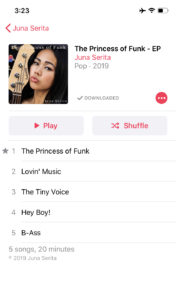 Many people asked me to do online shopping . I haven't figured out the way yet but I really wanted you to listen to my shit , so I did streaming first ; )
Please download ; ) ♪ I hope you will like it .
Today I  went to a huge CD / record shop named Amoeba music in Hollywood .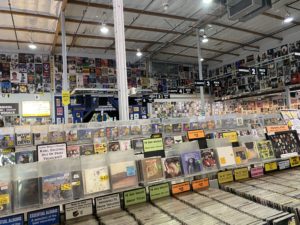 wow It's huuuuuuuuge !!!! I'm gonna get lost ….
They were playing rock music in the shop . I normally don't listen to rock but it sounded really nice .The song should be great but I feel the equipment is also high quality maybe ? Not sure
See ya!!!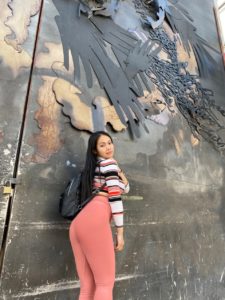 ---
Juna Serita " The Princess of Funk "official Music Video 
Juna.