Hey guys!! I'm a bass guitar player Juna Serita!!
Today's meal menu
breakfast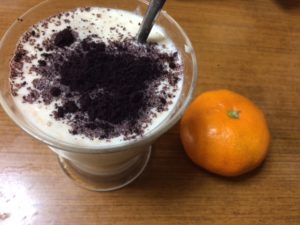 smoothie (protein + soy milk / a little bit of yogurt / acas)/orange/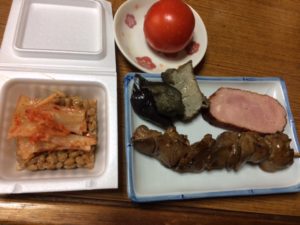 natto& kimchi / pork / liver / eggplant and tofu/tomato/
dinner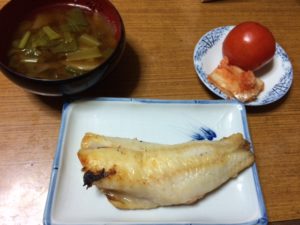 fish / kimchi / tomato  / miso soup /
I ate the fish given by my fan as a gift last gig for dinner. Usually I don't eat expensive fish at home 'cause I can't afford to buy it by myself. So I feel very happy.  Thanks for everything.
Today was my day off so I could focus on my training.
Today's workout menu
★3sets of 10 barbell squats (30 kg)
★3sets of 10 bulgarian squat (3kg×2)
★4sets of 15 leg press (54kg)
★3sets of 15 inner / outer / thigh (27kg)
★3 sets of 15angled leg press (67kg)
I'm sure I'll be able to feel the result of my workout in my ass and legs !!
This menu was very hard for me …. I can't close my legs after that….. lol
https://twitter.com/JunaSerita/status/942707338640683008
I wanna make a good body as soon as possible…. ♡
See ya!!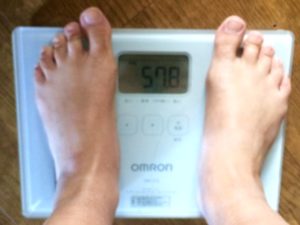 Juna.