Hey guys!! I'm a bass guitar player Juna Serita!!
Today I was recording guitar for my youtube cover video for fun .
カッティング楽しい♪
ソロなくていいのでカッティングだけずっとしてたい♪♪#ギター #ギタ女 #ギタリスト pic.twitter.com/szR5PxiAXN

— Juna Serita (@JunaSerita) April 11, 2020
I do love to play the funk guitar , I don't need a solo but rather to play just groove.
While I play the guitar , I feel really comfortable . The sound from the headphone makes me feel I should be a guitar player rather than bass player.
But when I play back , it actually sound horrible !!! lol
I'm happy I can play the bass guitar for living .
If I practice , maybe one day I will become a guitarist on the stage…..?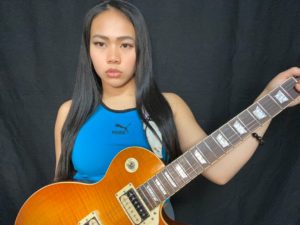 I need to be ready for the day. So I shot my new artist photo as a guitarist by my self .lol
It's selfie  by timer . Not too bad , isn't it ?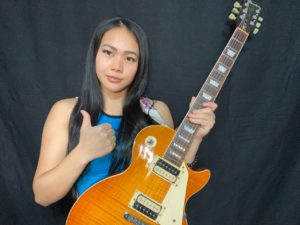 See ya!!!
---
Juna Serita new single  "KAFUNSHO "official Music Video 
Juna.