Hey guys!! I'm  a bass guitar player Juna Serita!!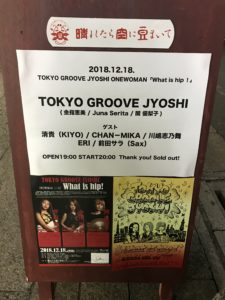 Today I had a show of TOKYO GROOVE JYOSHI at Haretara sorani mame maite.
At the 1st set ,We showed up with the costume that we were wearing on the music video .
Actually I do love this video !! Isn't it amazing ?! ; )
We performed variety of songs with guest musicians !
And the second set ,the stylist gave us new costume .
I think you can't see what kind of cloth I'm wearing on this pic, but I'm wearing long pants : )
This show went truly great because of this awesome guest musicians !!
Sax Sara Maeda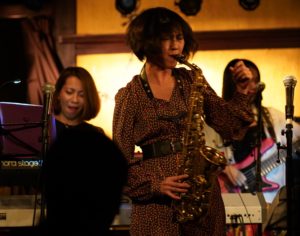 Shamisen Shinobu Kawashima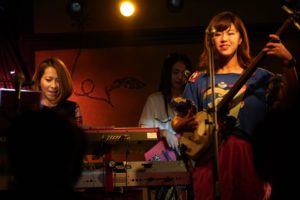 Vocal CHAN-MIKA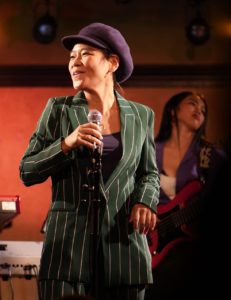 VOCAL ERI & Kiyotaka (Ki-yo)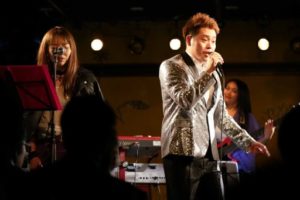 Actually….  I and Emi and Yuriko also sang only one song as a main vocalist . !lol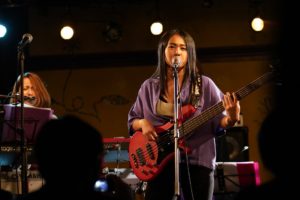 I was sooooo nervous ! lol  We still have room for improvement .
At the last song, we played with choir too !
Thanks everyone to come to the show !!
TOKYO GROOVE JYOSHI will have another gig in January 18th which is the drummer Yuriko Seki's birthday party ; )!!!Join us !!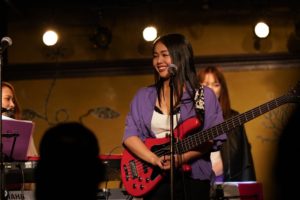 And this all wonderful photos are taken by Tatsuo Ishiwa. Appreciate !!
See ya!!!
Juna.