Hey guys!! I'm a bass guitar player Juna Serita!!
When I woke up this morning , I got shocked .
I checked my body and it looked much nicer than yesterday . I can tell.
I guess  my miller make my body looks thinner ,but even I know that , I am surprised .
This is yesterday's picture at B-core Tokyo.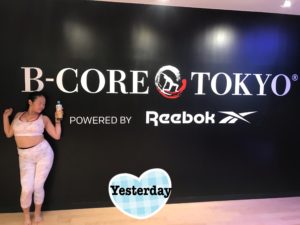 And this picture is this morning .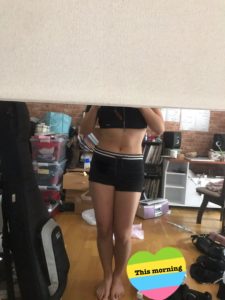 Well , you shouldn't compare with legs because I think the miller can show it thinner probably .  What I want you to check is curves . You can see that I have curves this morning ,right ? XD
Wow just one day … and the time I worked out is only an hour . However I already can see the difference ♪♪yey yey
So today also I went to B-core Tokyo studio .
I have HUGE muscle pains on my whole body , so I took only stretch / relax classes .
The first class is teacher Yuma.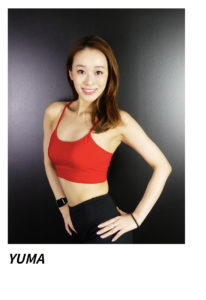 Feels like it's kind of Yoga, I guess . (I'm not familiar with yoga tho)
I could stretch the muscles  which have pains. Comfy .
And the next lesson  was , we used balls .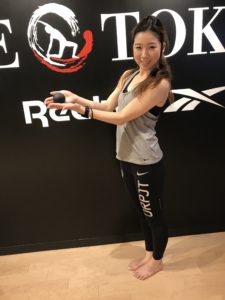 We massage our body with this ball .
It's actually really painful !!!!!!! lol    but also comfortable . My favorite was back . ; )
It was such a nice experience . I really enjoyed it .
After the programs , I was hungry .
I ordered burrito for lunch at the studio . They have coffee menu too ; ) !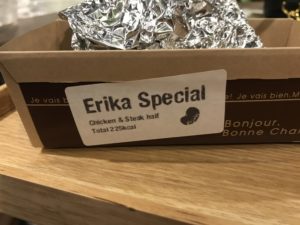 This burrito is not normal . It's produced by Erika Yamaguchi (the boss of the gym ) .  So not only delicious , but also great for our health .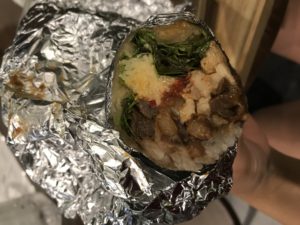 It looked small but it made me full ; ) !! happy ~ ♪ I might order again soon ♡
You can taste it at B-core Tokyo ; )
https://bicore-azabu.com/lp01/
You even can take the lesson with only 1,080 yen as trial .
See ya!!!
---
Juna.