Hey guys!! I'm a bass guitar player Juna Serita!!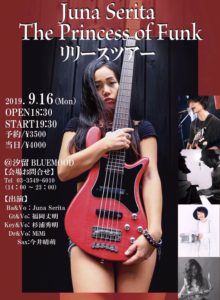 Today I had a show at Shiodome  BLUE MOOD which is my EP release event !!!
I brought two bass guitars because it's such a special day , you know.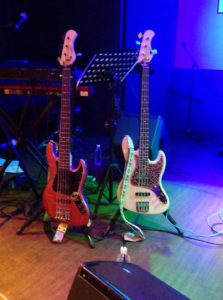 The venue was packed, I really appreciate that you guys came down today !!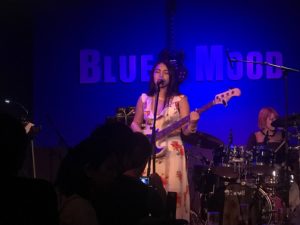 Today's setlist was half original song / half cover song ,  and also half bass&vocal song / half instrumental song.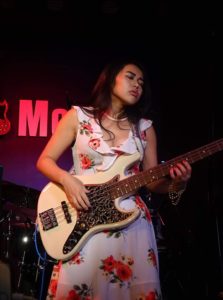 I want to know which song you liked most !
at the 2nd set, I changed the cloth .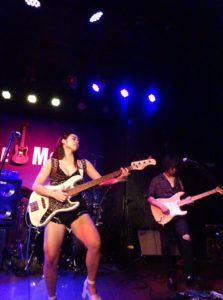 It's exactly the same with my CD jacket !!
When my mom saw the CD jacket , she  asked me
" Wow … that is great but did the camera-man say "show your boobs more "?? " .
I said " Nope , just  I did ".
I'm kinda sorry because there are many people who hate see my boobs (don't worry  , it's not the exact part at all.)too.
I don't mean to show my body , but I just prefer  sexy costume. That's my type. That's  my imagination of STAR , you know … like Lady Gaga, Prince, Beyoncé,etc.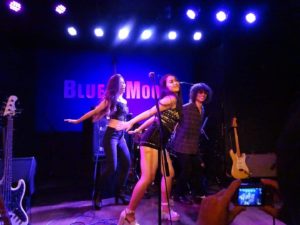 ( but when I danced  , I realized  I need a little more cloth …it was a little dangerous .lol)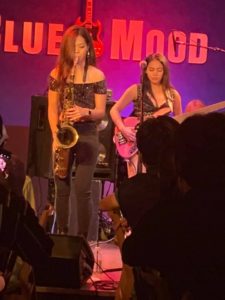 After the show, many people say some thing good about my all band member !!
Keyboard , De-Hi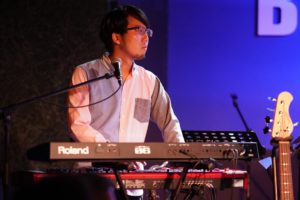 Guitar , Takoyaki
Sax , Harumo Imai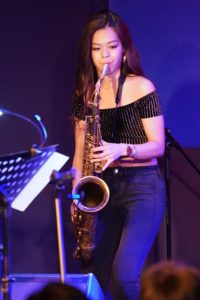 Drums , MiMi
As a produser (me ), I'm so glad ! I'm  so proud of the members .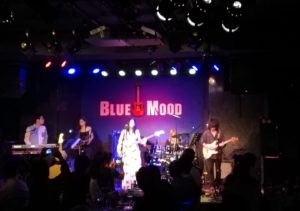 We 're gonna have the next gig at Yokohama Paradise cafe on October 26 th .
That's gonna be greater than today!!
About CD, now I'm thinking of online shopping , shipping ,etc… too. Please wait for a little while if you wanna  have but you can't afford to come to my show . ; )! I'll figure out.
See ya!!!
---
Juna Serita " The Princess of Funk "official Music Video 
【Juna Serita Schedule】
2019.10.26 @  Yokohama paradise cafe .
Open 18:30 Start 19:30 2ステージ 途中休憩あり
MC : 予約 3,000円 当日 3,500円 (税込・飲食代別)
Juna Serita (Bass & Vocal)  / 福岡丈明 (Guitar & Vocal)  / 杉浦秀明 (Keyboard & Vocal)  / MiMi (Drums & Vocal)
Juna.