Hey guys!! I'm a bass guitar player Juna Serita!!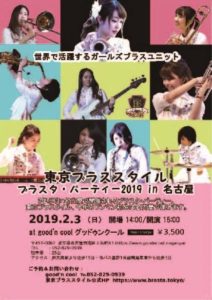 Today TOKYO BRASS STYLE had a show without any act at  Nagoya Good'n Cool in Aichi prefecture .
I have played as member of TOKYO BRASS STYLE for about 4months .
Getting used to it , but still feel nervous every single time.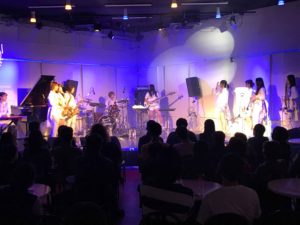 Songs are interesting. Arrangements are cool. Members are always kind and professional , and also funny .
That's why I like them ; )♪
We performed total 14 songs include double encore.
The venue was packed , thanks for coming everyone !! My bass guitar mate was also there ; ) ♪♪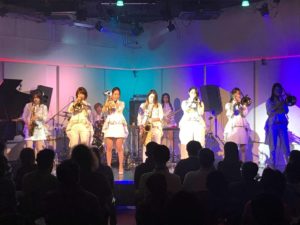 BTW…. I was so surprised …… When I found a lady at the venue ….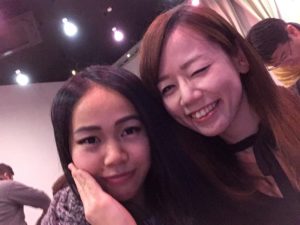 My sister . lol 
She lives in a far place but she drove all the way to  see my  performance , and never told me .lol   She came to see me snaky !!lol
Thanks my sis , everyone  told  me how sweet my sister is. Yes she is the greatest . I'm proud of her.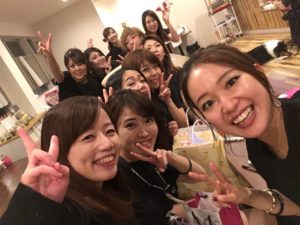 But I got  f**king nervous because of her !! lol
When my family see my performance (it's quite rare tho), Feels like" I gotta show my best performance in my life !!! "…lol
Anyways , I'm glad that I saw  my sis today .
See ya!!!