Hey guys! I'm a bass guitar player Juna Serita!!
TODAY'S meal menu
breakfast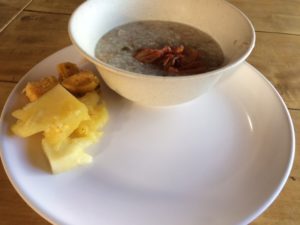 pineapple / potato / kimchi / rice porridge /
lunch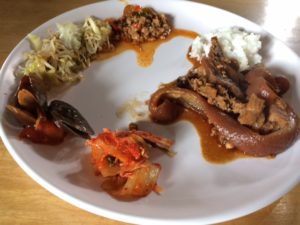 bean sprout /  some Taiwanese foods (made by Taiwanese student. isn't it incredible !? I'm a big fan of his cooking!!JMy classmate James!!)/ rice / kimchi
dinner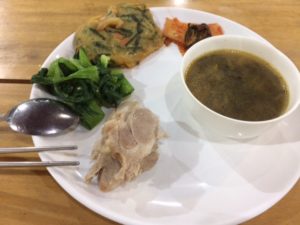 spinach / boiled pork / Korean pan cake / soup / kimchi /
Finally today I left the school at the night .
I'm happy to eat dinner with my close friends Estor ,Sera,Yuki.
When I came in front of gate , Estor had prepared a taxi. How sweet you are … ♡
And we went to the bus station together. The time I spent with her was so short , but she is one of my important friends.Thanks.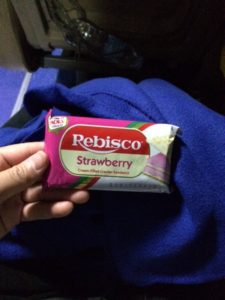 I got it in the bus.
My Japanese life is coming soon : )
Juna.