Hey guys!! I'm a bass guitar player Juna Serita!!
My mom was staying at my home but this morning she left .
I'll be missing my mom's cooking. Surely .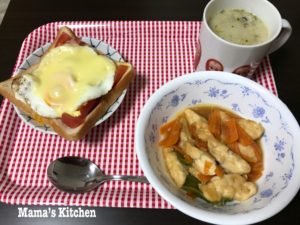 This is today's breakfast . Yum. Thanks mom.
And afternoon , I had a rehearsal of TOKYO GROOVE JYOSHI .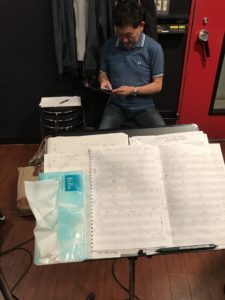 I always have runny nose and the producer has learned about me . He started to   bring tissues for me every time !! lol
How sweet,isn't he?
We prepared for tomorrow's show . We will perform at Tokyo Farm which is  in front of Tokyo station .
Then the featuring vocalist is Rita! I played with her last night too tho ; )
I'm so excited with it .
See you tomorrow !!!
---
Juna.