Hey guys !! I'm a bass guitar player Juna Serita!! 
Today I had three bass lessons from the morning .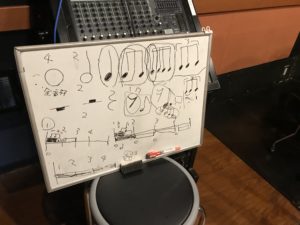 Recently I'm getting feel comfortable to teach my students . 
At first , I needed to be kinda nervous every time .. That means I have a responsibility for  my work, so that's not bad . However it made  me stressed out too. Therefore I always got so drained after lessons .  
But now , I just teach my students what they want at the moment . I ended up to not prepare too much for it . Then I'm enjoying to solve problems together . Not give them all of my knowledge, but I'm  always trying to guide them to good ways for their bass playing . ; ) 
I teach how to play the bass guitar as job since I was 19 years old ( or 20 ? I forgot ) but I can say , now I'm a much better teacher than before without question : ) .
And after lessons , I had a gig with the piano trio band Lab.at Shibuya Terraplane .  It's my favorite bar , the owner is pervert .lol 
Another act is AYAKI trio .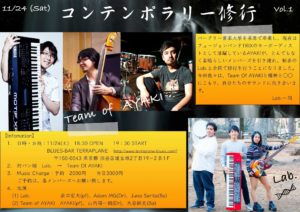 I have seen his performance when I was university student . He was performing for a bass guitar player who is my bass master , Tetsuo Sakurai( from CASIOPEA ). 
So I was so excited to see his playing again !! The drummer is awesome , I've seen him recently at a show too .  And the bass guitar player , I hadn't known him but he is also badass !! He was playing both dabble bass and bass guitar incredibly.
About Lab. 's performance , we played 6 songs .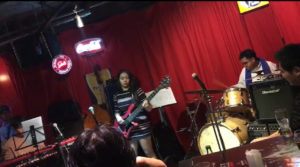 SET LIST
1 Origin 
2 Cambria 
3 Cenozoic 
4 Los of Hetero 
5 Genetic Drift 
6 Natural Selection 
I know 6 sounds like few , but each song has over ten minutes … lol 
We had a good conversation with instruments .
Lab.and AYAKI are planning to have a gig together constantly ; ) That's gonna be nice !
Thanks for coming everyone today. ♪
See ya!!
Juna.