Hey guys!! I'm a bass guitar player Juna Serita!!
Today I performed at EARLY CUP 2018 KANTO in Utsunomiya, Tochigi as TOKYO GROOVE JYOSHI.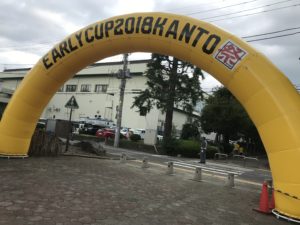 the member is
Drums : Yuriko Seki
Keyboard : Emi Kanazashi
Bass : Juna Serita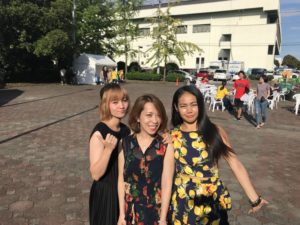 It was really nice weather .  Only one problem is the wind was trying to lift up my skirt ….
I don't care actually .. but yes, I should care .lol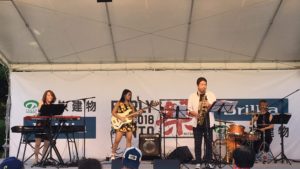 There are two guest musicians !  Sax player Yoshimitsu Okada and Atsushi Sakamaki.  They are jazz musicians based in Utsunomiya.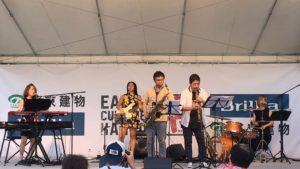 That was such a nice collaboration.  Thanks a lot!!
Set list
Round midnight
Mercy Mercy Me
What is hip?
Loving you
TOKYO GROOVE JYOSHI will have another gig at Yokohama on October 21st .
I'm pretty sure then I can play better "what is hip?" of Marcus Miller version …: D
It's still difficult for me but I'm improving day by day : )
See ya ♪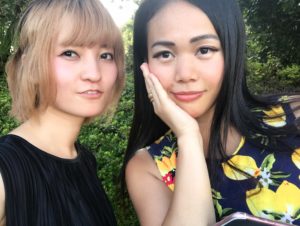 Juna.