Hey  guys!! I'm a bass guitar player Juna Serita!!
Today I had lessons in daytime .
Actually  I have a junior high school student .
He will have a first rehearsal at the studio in his life tomorrow …!!
That must be exciting !! So we were practicing  the song for it at the lesson 🙂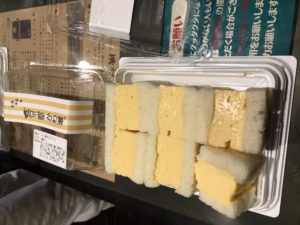 His mom gave me the sandwich on a break! That was great.  Appreciate .
At night , I was hosting jam session at Akasaka Jakaz.
Member
Guitar  : Masahiro Higuchi
Bass: Juna Serita
Drums : Natsumi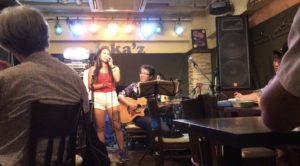 Today there were many bass guitar player .  So I counted on them and I didn't play the bass guitar much .
This is because I wanted to sing…♪ lol
Thanks for coming to jam : ) Today there were many bass guitar players so I counted on them 🤩

Juna Seritaさんの投稿 2018年9月17日月曜日
Thanks for coming everyone : ) !!  Next jam with the same member is October 15th .
See ya!!
Juna.