---
Juna Serita  vocalist, bassist, multi instrumentalist, composer, producer, bandleader  and so on…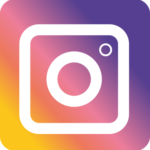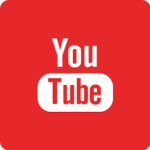 Juna Serita is a bassist, vocalist, composer, and bandleader from Ishikawa, Japan who has been shocking the world with her incredible sound, powerful groove, and striking originality since her debut. In her still young career, Juna has already amassed a massive following with millions of views across all social media platforms and has worked with established names in modern music including Matt Schofield, Kirk Fletcher, Davide Pannozzo, Jack Gardiner, and Sina Doering, among others.
After picking up bass guitar at 17 years old, Juna demonstrated her true potential as a musician by earning a full ride scholarship to attend the Showa University of Music under the tutelage of legendary Japanese bassist Tetsuo Sakurai (of CASIOPEA), just 1 year after starting the instrument. This potential has been further realized in the plentiful honors, awards, and prizes acquired after starting her own band at 18, including performing at the Dongseongro Festival in South Korea the same year. Her possibly most well-known collaboration, being a founding member of the all-female band TOKYO GROOVE JYOSHI, has gone viral multiple times to well over millions of views per video (most notably, "Funk No. 1", garnering 8.5 million views in less than a year), and led to the band touring New York City in 2020.
In addition to being interviewed by the San Francisco-based Bass Player Magazine and heralded as the #1 female bassist in 2016 by BEEAST Magazine, Juna has also had numerous media spotlights and commercial successes, such as performing at the NAMM show in 2017 and 2018, as well as appearing in an official SONY product TV commercial featuring her bass soloing. Having 3 albums released worldwide so far, each have ranked #1, #2, and #5 respectively on iTunes in international markets such as Denmark, Japan, France, and Turkey. Juna's professional endeavors have also led to the curation of her own personal YouTube channel, which has attracted over 150K subscribers and nearly 20 million views across all her videos.
Already establishing herself as a musical force in the US, Japan, and other countries around the world, Juna continues to work on furthering her career as an international solo artist, as well as proving herself as an undeniable and irreplaceable bassist in every musical situation, whether it be funk, R&B, rock, jazz, or anything else that comes her way.