Hey guys!! I'm a bass guitar player Juna Serita!!
Today I had a performance at Yokosuka US base Friendship Day with my buddies.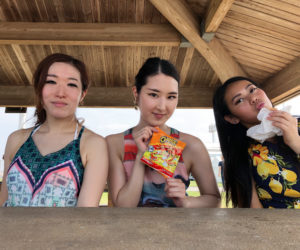 SHOKA OKUBO FUNKY PROJECT
From the left in the pic,
Drums: Emi Yonekubo
Guitar Vocal : Shoka Okubo
Bass Vocal : Juna Serita
It was a really beautiful weather today but too hot!!! lol  I got melted on the stage.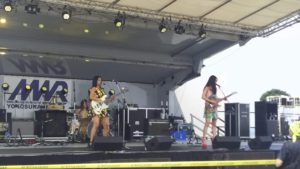 We performed over 10 songs , both cover songs and original songs . I do love to play with them. I was feeling how fun music is at the moment .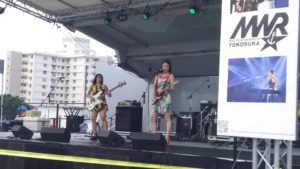 We're gonna perform in Yokosuka base again on 19th .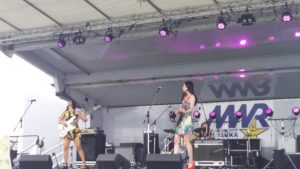 The good thing was I finally ate Navy Burger .
After the event , we dropped by a coffee .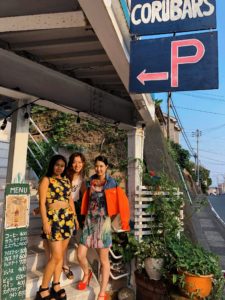 I really like this pic.
See ya!!
Juna.