Hey guys!! I'm a bass guitar player Juna Serita!!
TODAY'S MEAL
breakfast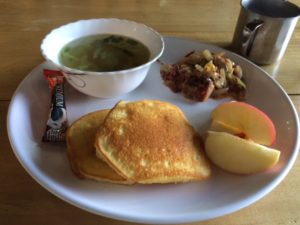 pancake / apple / minced beef / soup / black coffee /
lunch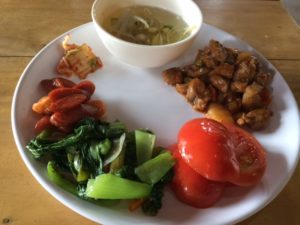 spinach / tomato  / kimchi / sausage  / cooked pork and potato / bean sprout soup  /
I want to workout before eating meal.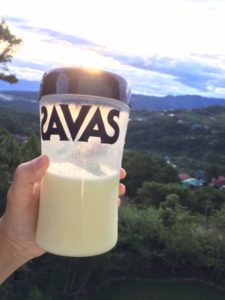 So , today I worked out before breakfast and lunch.
★dumbbell squat 8LB × 2  30×3 sets
★bulgarian split squat 15 right and left ×3sets 
★standing booty kicks 40 right and left × 3sets
★hip lift 30×3sets
Today I have abs muscle pain ♪ happy!! I  hope tomorrow I have booty muscle pain .
My Japanese friend Haru graduated from the school today.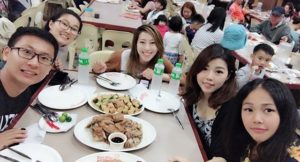 We are so close. Almost everyday we played basketball together.  And also we drank until morning one day.
So this is kind of Haru's farewell party.
We went to a restaurant named "GOOD TASTE"!  Many teacher recommended  this restaurant to me. Finally I got it ♪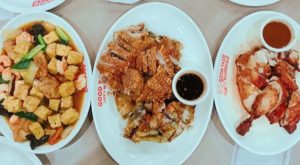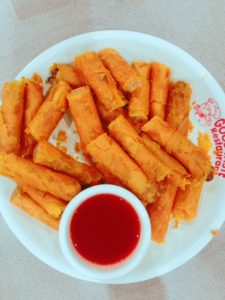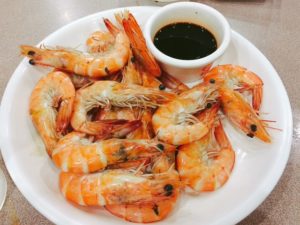 The menu is cheap but the amount is good enough , and exactly "GOOD TASTE"!!!
We all are very satisfied ; )  I wanted to know there earlier .
After that We went to a bar … oh I forgot the name. but it was down stair of BAR ONE PIECE .
Everyone ordered beer , but I ordered strawberry shake 'cause I'm teenager .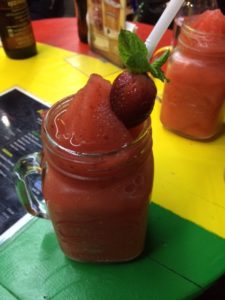 Sorry, just kidding . The reason is that I need to avoid alcohol for building body.
We enjoyed dancing . My Chinese friend Alonso is so good dancer. I didn't know his talents.
After the bar, we ware talking whether we should go back to the dormitory or go to a gay bar. My Taiwanese friend Ester seems really like gay bar. In Japan, there are many gay bar, but I've never tried. No reason, just I didn't have an opportunity .  Gays around me always attracts me. So I thought it must be fun.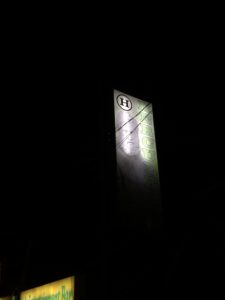 Inside of the bar, tall guys who wearing only bikini pants are dancing on the stage. That was kind of interesting.  Their public hair was showing… I didn't know how I should react…. lol
It was another world ..  yes, it is also one of the good experiences.
See ya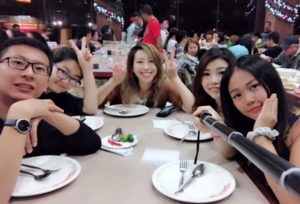 Juna.