Hey guys!! I am a bass guitar player Juna Serita!!
TODAY'S MEAL MENU
breakfast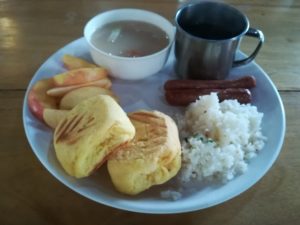 bread / rice / sausage /soup / apple / black coffee /
lunch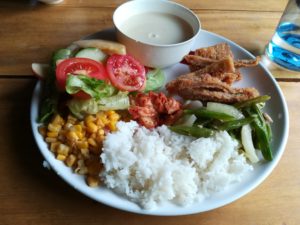 dinner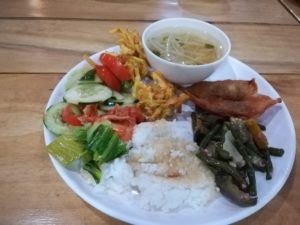 *********
It was the beautiful weather this morning.
Juna「Good morning」
Teacher 「Good morning Juna. Will we have a class outside?」
Juna「Oh exactly it is nice weather. Both is okey.」
Teacher「Okey, let's go!♪♪」
Sometimes, we have a class at the garden. I kind of like this way cause we can enjoy nice natural view during the class.
Teacher「 It's too hot! No~~」
Juna 「Cause you are wearing a long sweater now!. It's just right for me, I like hot places .」
Teacher「Because I don't want to get sunburn anymore!! Your skin is also dark.」
Juna「Yeah many teacher in BECI told me I look like Filipino .」
Although , I think my skin should be not as dark as people say.
In the break time, I was just looking at the picture of me and Rocky .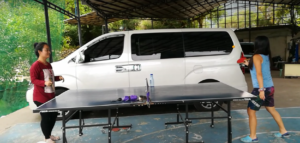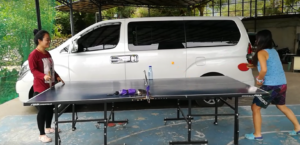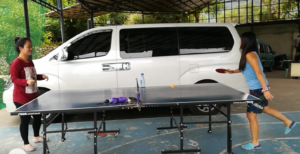 ・
・
・
・
・
・
Oh…. Compared with Rocky, exactly  dark. lol
A couple of days ago, my friend asked me why my skin is dark.
No reason . I didn't mean it. I just answered .
「Having dark skin is the best way to hide my body hair.」
She looked be satisfied.♪
Juna.