Hey guys!! I'm a just pig Juna Srita : D 
TODAY'S MEAL 
breakfast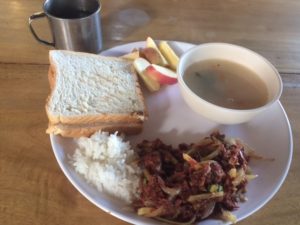 bread / apple / minced beef and onion / rice / soup / black coffee /
lunch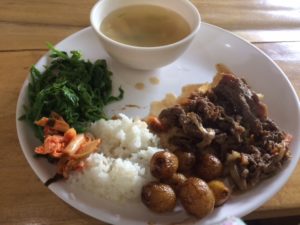 potato / rice / kimchi / spinach / stir fried beef / soup /
Dinner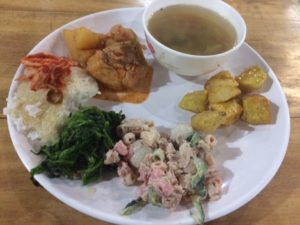 sweet potato / spinach / kimchi / boiled chicken and potato / rice /
My brain was completely sleeping this morning , this is because I couldn't comprehend as usual what the teacher said .  I feel little afraid whether I did something rude to her.
Oh , it reminds me, I have much muscle pain in my butt , therefore I was standing while taking the class . lol  It might be weird… : D
By the way, I went to bed early last night to restrict my appetite after dinner . This is because sitting up till late night makes me feel hungry all the time.
As a result I ended up to be pressed by homework all day  …  : |
However It must be much better than eating snack too much and being emotionally unstable .  My act was right.
This week, I have many friend who will graduate from this language school . I'll miss them.  I have only 1 month  left to stay in the Philippines, but I won't miss cockroaches in office building ..
Meanwhile,  I gotta  improve my English skills much more then than now . : ( !!
Juna.