Hey guys! I am a bass guitar player  Juna Serita!!
TODAY'S MEAL MENU
BREAKFAST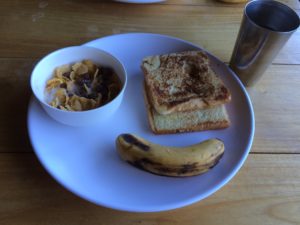 Wow, too many carbs..lol
banana / two slices of French toast /     cereal / and a cup of mango juice /
LUNCH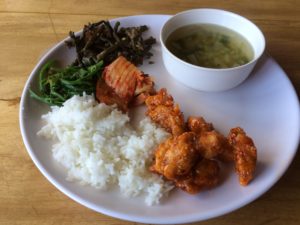 rice / deep fried chicken / kimchi / some vegetables (I'm not sure about . ) / zucchini soup /
I ate another helping of chicken. ; D
DINNER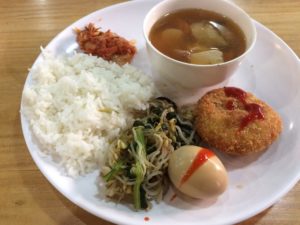 rice / kimchi / soup / boiled egg / fried mashed potato / bean sprouts and spinach  /
My roommate Rocky is very familiar with local shop around here because she love to walk around . She doesn't take a taxi so often.
Juna「Is there something special near here? 」
Rocky「Oh ,there is a very cheep local bakery. Only 2 PH one peace. Do you wanna try!?」
Juna「Really? Sure, I'd love to try!! When?」
Rocky 「NOW!!!!」
Well , I and Rocky and Japanese friend Yuki went there.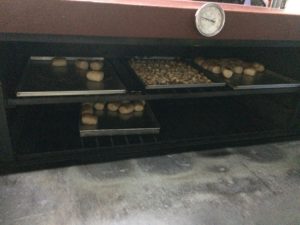 It was very interesting. When I asked a boy working at the bakery whether I can take some  pictures for uploading on my blog, he told me that sure ma'am.  It was very good experience .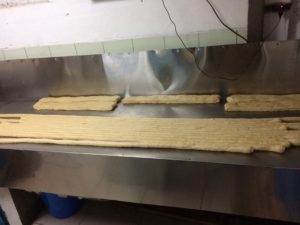 very long….
We bought 10 peaces  of bread. Only 20PH !!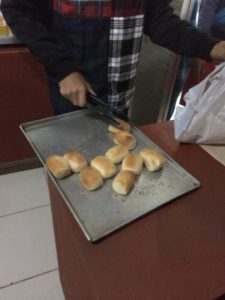 It tastes very good.  I think most dishes in the Philippines have a lot of seasonings.
But this is sort of made from nature . A little tastes milk. A little sweet. It's just right!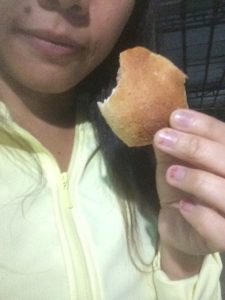 If you got tired of the foods seasoned much, I'm sure you'll love it!!
Yuki was saying she doesn't have appetite and she will not eat, just look around. However she very liked it and ate 3 peaces . lol
All should try!! Maybe I'll go there again♪
Juna.