Hey guys!! I am a bass guitar player Juna Serita!!
Today's meals
BREAKFAST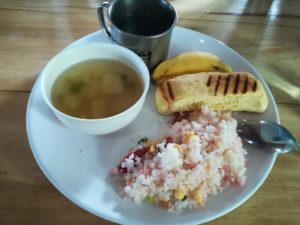 bread / stir fried rice / soup / coffee / banana /
LUNCH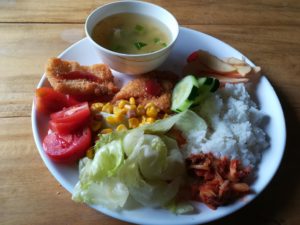 salada / tomato / kimchi / rice / sweet corn / deep fried fish / soup / cucumber / apple /
DINNER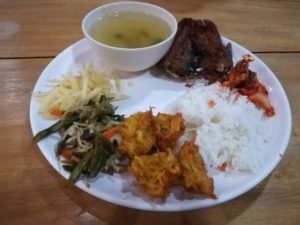 soup / mixed vegetable and seafood tempura / rice / kimchi / site fried vegetables / fish /
OMG….My left eye's pain is getting worse …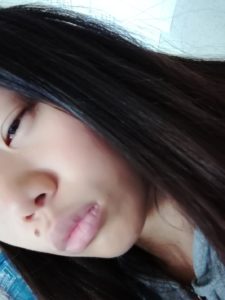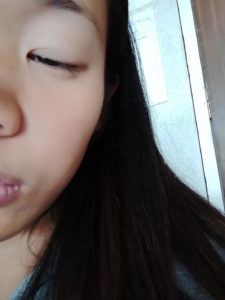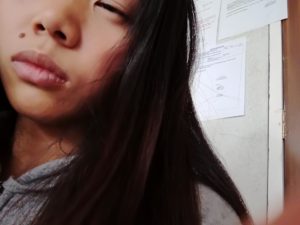 Usually, the sick  gets better after 2 to 4days. But this time it took much time already….
And I worried many people , so I asked a teacher where the  drug store is.  She taught me that it is near bakery .
When I was about to go out for seeing a doctor , I met my roommate Rocky.
R「Juna ,  are you okey?  I'm really worried about you.」
J「Yea, I'll go to the drug store  now because it'll close at 5:30 p.m.」
R「No!! You have to go to see a doctor!! Your left eye is very serious!!! And come on!!  Sit down here!!And incline your neck!!」
She used me an eyedrops.
R「this eyedrops   can wash your eyes. And don't be afraid. It was made in Japan.♪♪ 」
How's kind person Rocky….. I have never met the person like her.  And it reminded me that Rocky is a nurse in Korea.
I'm sure she is the  greatest nurse .
After that I went to see a doctor with a teacher by a taxi.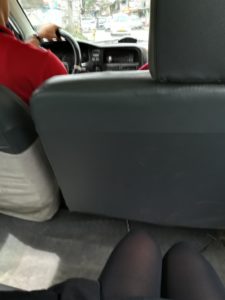 Maybe It took 15 to 20 minutes from the school…?
The hospital was private clinic. So it wasn't so crowded.
I told to the doctor that I think I have conjunctivitis. He also told me so. And gave me eyedrops  and told me some things.
・Wash my hands often
・Take the eyedrops three times a day
・Sleep much.
And so on…
Maybe My eye's sick will become better soon. I should take good care of my health….
Juna.