Hey guys ! I'm a bass guitar player Juna Serita !
Yesterday  I had my weekly live streaming called Juna 's BASStream !
Today I featured an amazing bass and vocalist , Gail Ann Dorsey 's songs !
Her solo album sounds dope !  I do love the bass line she played on the songs , but actually I do love her warm vocal a lot .!!!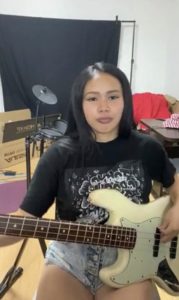 Thanks for watching!! Also appreciate for your donation !!
if you missed it , you can watch the archive or back number from my Patreon page ( student or trainer plan )
And today I had a rehearsal of TOKYO GROOVE JYOSHI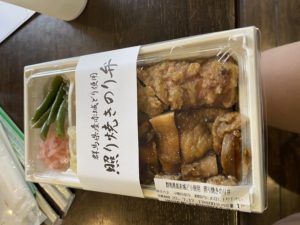 When we have a rehearsal or gig or whatever , our producer always feeds us nicely !
this lunch box was great !! That is why we love our producer !! (?!)
anyway , we're gonna have a gig this weekend . And I'll graduate from TGJ after that gig . I'll miss them !
It's gonna be live streaming too , so please check out TGJ 's SNS .
See ya !!