Hey guys!! I'm a chef of my home , Juna Serita!!
In Japan , many  event got canceled because of corona . So now I have more time to be at home. cooking is kinda my hobby (sometimes feels pain in the ass but when I have time basically I wanna cook for saving money , also for health ).
My recent cooking after coming back from the US.
Stake bowl (tomato, purple onion , cabbage , stake , rice ) and seaweed soup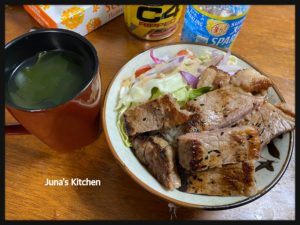 half rare egg udon(Japanese nuudle ) with seaweed, stake and salada (tomato , cabbage , purple onion )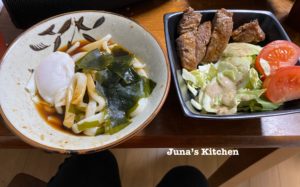 salada(tomato, cabbage , purple onion , tuna), chicken cooked with mayonnaise and noodle soup , canned mackerel , rice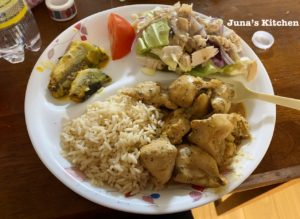 sea weed soup , salad (cabbage , purple onion , tuna) , egg with sausage , tomato, tomato spaghetti .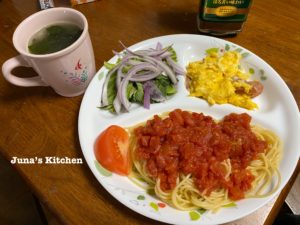 I maybe like cooking more than eating .  well , you know  I kinda feel like the same way with guy's feeling after sex when I've done cooking.   While I'm cooking , I'm pretty excited . My brain and mind is kinda high .  but when I finish, makes me feel like I came back to the real life …   Of course I do love to eat tho : )
BTW The strings company called " Pitbull strings " that I recently got endorsement, updated their website and my picture is also on it !
https://www.pitbullstrings.com/artistler-2/
Please check it out !
And I'm really excited because this month I have tons of recording with this strings ! You will see how it sounds
See ya!!!
---
Juna Serita " The Princess of Funk "official Music Video 
Juna.