Hey guys!! I'm a bass guitar player Juna Serita!!
Today I had weekly live streaming called Juna's BASStream !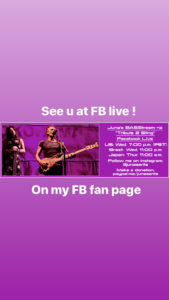 Today I featured The Police and Sting ' s songs ♪
They both have different attractive ♪
Police has many rock songs but through that the bass line sometimes sounds like funk, sometimes reggae,etc..  Really interesting .
About songs , maybe Sting has more songs which are my type. but I enjoyed both !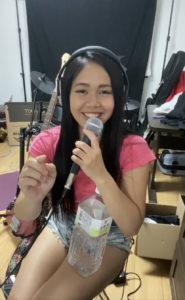 Thanks for coming see me !
Also really appreciate for your support too.
If you missed it , you can watch the back number or archive on my patreon .(Student plan and trainer plan)
See you next week ,same time ♪
---
💗Become a patron of Juna 💗
---
♪ Juna Serita live stream every week ♪
+ JUNA's BASStream + on Instagram live
Please follow  IG @junaserita and be ready  ♪
Start at each local time
USA : Wednesday 7 :00pm (PST) / 11:00 pm (EST)
Brazil : Wednesday 11:00 pm 
UK : Thursday 3:00 am 
France : Thursday 4:00 am (CEST) 
Indonesia: Thursday 9:00 am (WIB) 
Japan: Thursday 11:00 am
etc…
tip ⇨ http://paypal.me/junaserita
---