Hey guys !! I'm a bass guitar player Juna Serita !!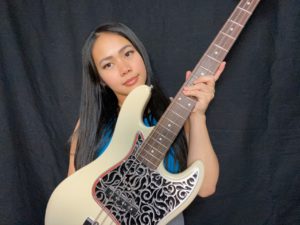 Today I went to buy hard drive (?)
I'd never bought this , but now I do recording and shooting  a lot , and more software has been downloaded on my laptop. So totally there is no space to save any more datas .
Each time when it got full, I deleted  something old again and again ( some times I even deleted the things I might need later . Lol)
but now I feel so comfortable because I can save my works data more safely ! Yey !
After I fixed my laptop data , I'll prepare for online lessons  ..!
See ya!
---
♪ Juna Serita live stream every week ♪
+ JUNA's BASStream + on Instagram live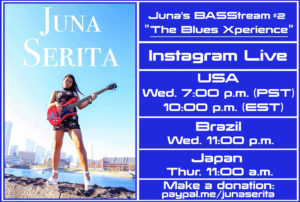 Please follow  IG @junaserita and be ready  ♪
Start at each local time
USA : Wednesday 7 :00pm (PST) / 11:00 pm (EST)
Brazil : Wednesday 11:00 pm 
UK : Thursday 3:00 am 
France : Thursday 4:00 am (CEST) 
Indonesia: Thursday 9:00 am (WIB) 
Japan: Thursday 11:00 am
etc…
tip ⇨ http://paypal.me/junaserita
---
Juna Serita new single  "KAFUNSHO "official Music Video 
Juna.