Hey guys!! I'm  a bass guitar player Juna Serita!!
Yesterday my song Hey Boy ! on aired on the radio Out Of The Bassment by CFMU from Canada.  Did you listen to it ; ) ??
https://www.facebook.com/junaserita/videos/190527495497954/
They have podcast too.  The other songs were also fantastic actually .
https://cfmu.ca/episodes/19091-out-of-the-bassment-episode-for-2020-02-10-post-namm-show-2
Check it out !
Today I tried to go jam sessions , but it's actually hard to find the right info here ..; (
Even some web page mention the place has jam session , if I call the bar or something , they say 「It's canceled today . we have private event .」like that or even the number isn't exist . lol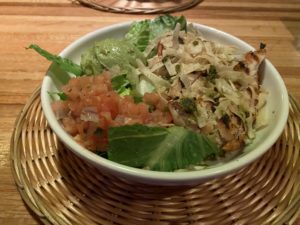 I met my neighbor and hang out .
According to him , everybody can rap if they grown up in Brooklyn. ! lol  That's dope
https://twitter.com/JunaSerita/status/1227483105373675520
I live in Brooklyn now. I've heard NY is the city never sleep , easy to go anywhere I want , easy to find anything I want .  But seems like mainly the area people mention like that is Manhattan . : (
but he taught me how to get bus , train  , I got unlimited pass , so I can go anywhere I want now !!!
See ya!!
---
Juna Serita " The Princess of Funk "official Music Video 
Juna.