Hey guys! I'm a bass guitar player Juna Serita!! 
Today I had my birthday show at Sangenchaya  Graoefruitmoon !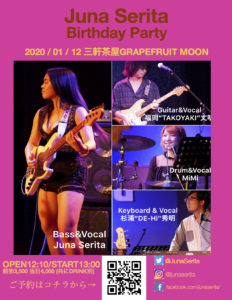 I did my birthday event last year too but this year feels like more special ..!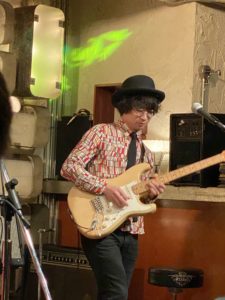 First , I'm gonna go to US soon for one and half month after this show  ( actually day after tomorrow I'm  leaving ).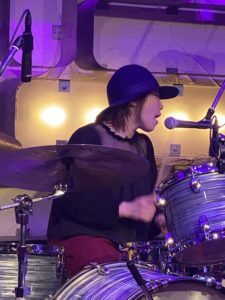 Second ,I've been playing with this member for a while from my EP " The Princess of Funk" recording (my buddies ! ) .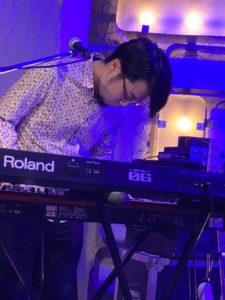 Third , this show is shot in video (Just wanted to have some videos ).
So I was kinda nervous but more excited !!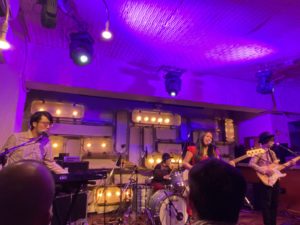 Today's setlist was mostly my original songs 
1st 
1 Spark  
2 Lovin' Music 
3 The Princess of Funk
4 Birds Spiral 
5 Hunter 
6 Hey boy ! 
7 Don't you worry about  a thing 
2nd 
1 The Tiny Voice 
2 Good time and Good bye 
3 Progre (no title )
4 Mr . Magic 
5 Music is the Doctor 
6 Boogie Oogie Oogie 
encore : B-ASS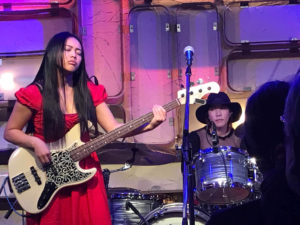 Thanks for coming everyone . Not only from  Tokyo but also countryside , even  overseas !
I appreciate for all of gifts . I read all of laters .  Well. now I 'm just a bass guitar player , but hopefully in near future  I become such a special bass guitar player / an artist . 
I can't thank  you guys enough for always supporting me .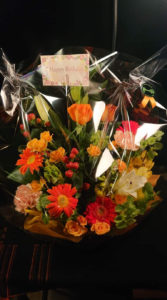 Oh Juna Serita's next show is already fixed !!  Next one is March 30 !! It's Monday , sorry but I hope you guys willl be able to  make it !!  While traveling in the US , I'll have  enough free time probably . Meanwhile  I will write several new songs surely for my next show  !! 
See ya!!!!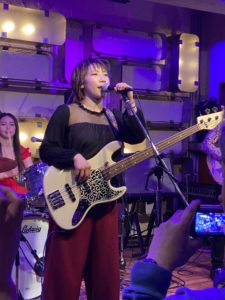 ---
Juna Serita " The Princess of Funk "official Music Video 
【Juna Serita Schedule】
💖Juna Serita バースデーライブ💖
2020.1.12お昼 @ 三軒茶屋グレープフルーツムーン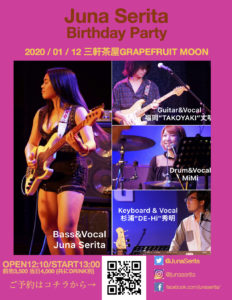 Open 12:10 Start 13:00 2ステージ 途中休憩あり
MC : 予約 3,500円 当日 4,000円 (税込・飲食代別)
Juna Serita (Bass & Vocal)  / 福岡"TAKOYKAI"丈明 (Guitar & Vocal)  / 杉浦"DE-HI"秀明 (Keyboard & Vocal)  / MiMi (Drums & Vocal)
Juna.