Hey guys!! I'm  a bass guitar player Juna Serita!!
Today I had a rehearsal as a percussionist from the morning ! lol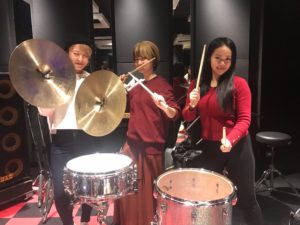 I've never expected like this but I'm gonna debut this end of year as a professional percussionist !!!lol  And hopefully the day  won't end my career as a percussionist …lol
It's actually fun . I think sometimes should more try the other instruments.
At night TOKYO GROOVE JYOSHI had a show at LDH kitchen HANEDA ; ) !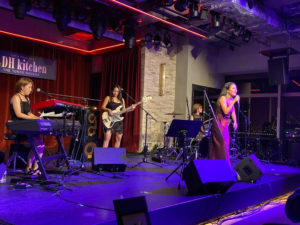 Today's guest vocalist is Rita Nishikawa ! She is my buddy !
I do love her heartfelt vocal , and do love her looking actually ! ( my ideal girl AF !! )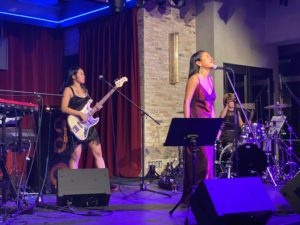 I and Rita are gonna have one more gig with different band this month . It's gonna be exciting too ; )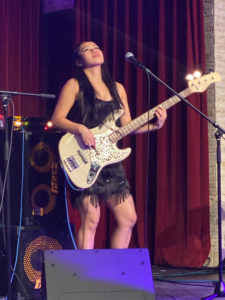 Actually one of my fan got surgery , and I'm kinda worried how he is now . (because he ALWAYS come to my show whoever I play with. lol)
Hope he's gonna be alright soon ; )
Thanks for coming everybody !!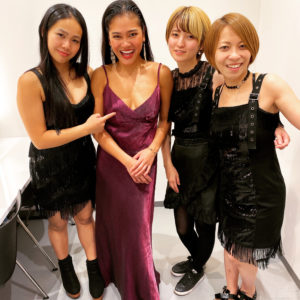 TGJ's next gig is on December 15th . it'll be our last gig this year !  See you there !
---
Juna Serita " The Princess of Funk "official Music Video 
【Juna Serita Schedule】
💖Juna Serita バースデーライブ💖
2020.1.12お昼 @ 三軒茶屋グレープフルーツムーン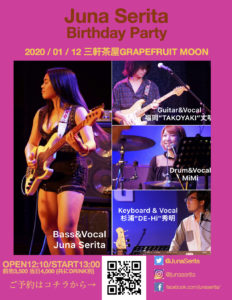 Open 12:10 Start 13:00 2ステージ 途中休憩あり
MC : 予約 3,500円 当日 4,000円 (税込・飲食代別)
Juna Serita (Bass & Vocal)  / 福岡"TAKOYKAI"丈明 (Guitar & Vocal)  / 杉浦"DE-HI"秀明 (Keyboard & Vocal)  / MiMi (Drums & Vocal)
Juna.