Hey guys !! I'm a bass guitar player Juna Serita !

Today I went to see my idol Tower of Power 's show . The set list was variety and I really enjoyed it !! In the fact I couldn't finish eating meals on the table 😱lol
And I ran into my bass master Tetsuo Sakurai !! I couldn't help screaming 😍❤️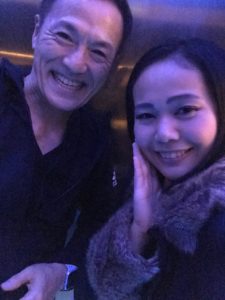 You know , he inspired me through many ways not only how to play the bass guitar but also my music tastes .
Nobody knows I was into more metal / heavy rock , but one day he recommended me to play Tower of Power 'song named Credit for an exam of the university of music and he let me listened to the song at the class .
Then I totally fell in love and bought TOP's tutorial book which has minus-one trucks for bassists ✨
The bass lines got me to learn a lot how to mute and play .
Recently some people said to me I always slap and play too much Marcus Miller & Larry Graham tastes( sorry about that ! surely I love them ! ) but if you buy my current CD called The Princess of Funk , you see how I respect Rocco Prestia of TOP .
He change my play style and also TONE 🙏✨
And my friend Harumo invited me to visit the backstage and I'm so shocked they've known me!?!?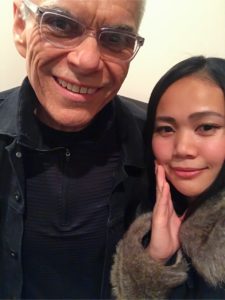 Tom told me he checked my TOP cover videos and also TGJ 's what is hip? MV.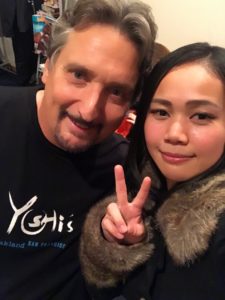 Being a member of TOP is one of my dreams , so this opportunity motivated a lot for my life as a musician . ( anyway today's bass player Mark was so cool !! So I still need to get chops and wait for the chance ! Lol )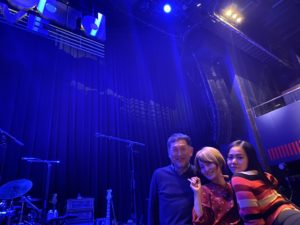 See ya !!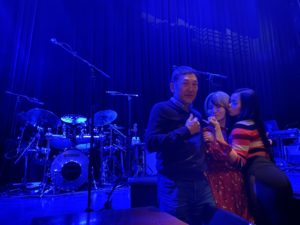 ---
Juna Serita " The Princess of Funk "official Music Video 
【Juna Serita Schedule】
💖Juna Serita バースデーライブ💖
2020.1.12お昼 @ 三軒茶屋グレープフルーツムーン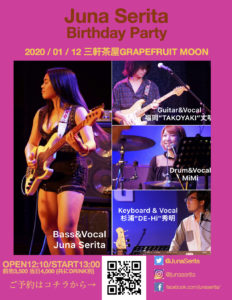 Open 12:10 Start 13:00 2ステージ 途中休憩あり
MC : 予約 3,500円 当日 4,000円 (税込・飲食代別)
Juna Serita (Bass & Vocal)  / 福岡"TAKOYKAI"丈明 (Guitar & Vocal)  / 杉浦"DE-HI"秀明 (Keyboard & Vocal)  / MiMi (Drums & Vocal)
Juna.