Hey guys!! I'm a bass guitar player Juna Serita!!
Today TOKYO GROOVE JYOSHI  has two shows in Utsunomiya!!
It's actually not too far fromTokyo. Maybe two hours from Tokyo by a car ?
The first show is at a jazz festival called Miya Jazz.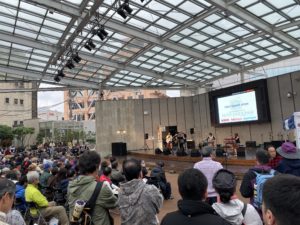 We didn't have any time for sound checking , but I think it went alright  .
Some people talked to me they saw my video of Marcus Miller songs on youtube ! lol  Thanks .
Today's guest player is the sax player Sakamackey !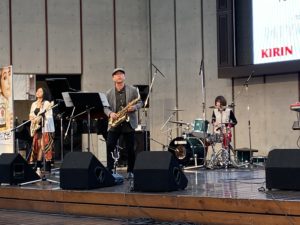 We met in Utsunoiya when TOKYO GROOVE JYOSHI had a debut live here.
Utsunomiya has great music scene , that is why we love here.!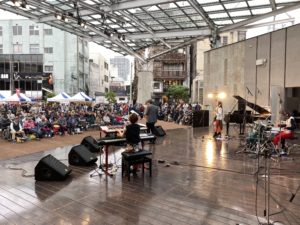 Thanks for having us and we really enjoyed it .
At night we had a solo show in Indulz Dream .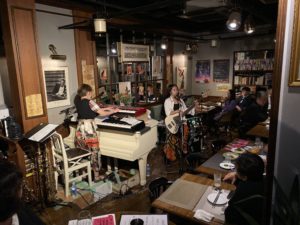 It's around 5 months since we came here first time .
We are always inspired by his awesome play !!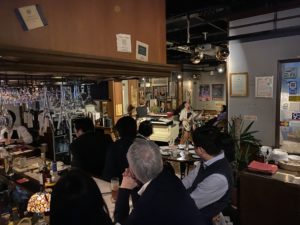 We played two sets here .  I'm happy that people told us they like our vocal too ; ) ! I'm trying to be better each time ..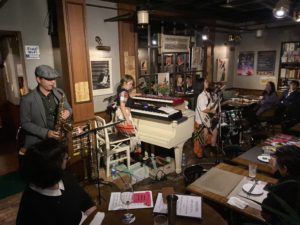 Thanks for coming and having our CDs!! Please listen to it when you miss TGJ; ) !
After the show, we had kinda after-party ♪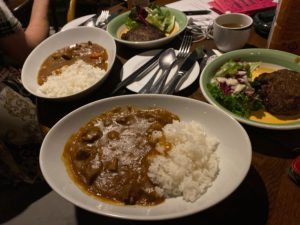 Indulzdream has great foods , that's also the reason we have shows at the venue when we come to Utsunomiya ; )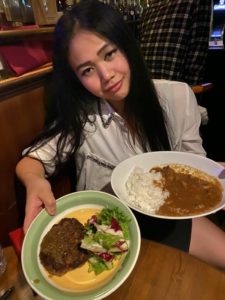 We had great dinner , and motivated for tomorrow ; )
See ya!!!
---
Juna Serita " The Princess of Funk "official Music Video 
【Juna Serita Schedule】
* Juna Serita Birthday Party *
2020.1.12 @ Sankenjaya Grapefruit Moon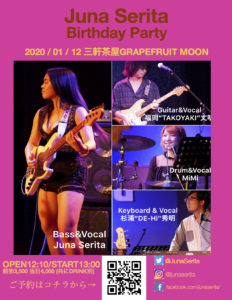 Open 12:10 Start 13:00 2ステージ 途中休憩あり
MC : 予約 3,500円 当日 4,000円 (飲食代別)
Juna Serita (Bass & Vocal)  / 福岡"TAKOYAKI"丈明 (Guitar & Vocal)  / 杉浦"DE-HI" 秀明 (Keyboard & Vocal)  / MiMi (Drums & Vocal)
Juna.