Hey guys!! I'm a bass guitar player Juna Serita!!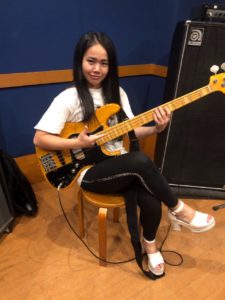 This is the bass guitar one of my students brought to the lesson . It is Marcus Miller model made by Bacchus. 
I tried a little bit but actually it sounds great in spite of the fact it's so cheap !
For me now I don't need a fence but this is a nice bass guitar .  If you are looking for a new bass guitar which isn't too expensive , I can recommend that ; )
After lessons ,   I had a rehearsal of TOKYO GROOVE JYOSHI .
We 're gonna have shows in Utsunomiya tomorrow. That is the place that we debut . Feels like our hometown !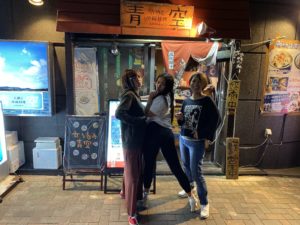 We had a meeting for tomorrow after the rehearsal . We came to Okinawa restaurant / bar .  I haven't got enough opportunities to have Okinawa foods in my life but I really loved it !!!
As a result , I ate too much ….lol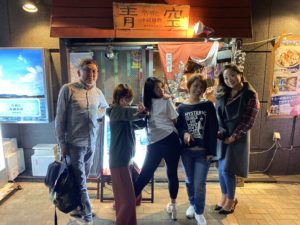 See ya!!!
---
Juna Serita " The Princess of Funk "official Music Video 
【Juna Serita Schedule】
* Juna Serita Birthday Party *
2020.1.12 @ Sankenjaya Grapefruit Moon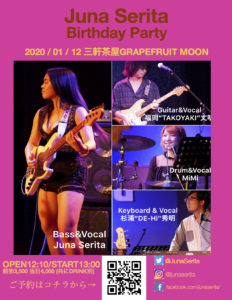 Open 12:10 Start 13:00 2ステージ 途中休憩あり
MC : 予約 3,500円 当日 4,000円 (飲食代別)
Juna Serita (Bass & Vocal)  / 福岡"TAKOYAKI"丈明 (Guitar & Vocal)  / 杉浦"DE-HI" 秀明 (Keyboard & Vocal)  / MiMi (Drums & Vocal)
Juna.