Hey guys!! I'm  a bass guitar player Juna Serita!!
This is the 4th day of Ayu Kang Trio Hokkaido tour !
We had 2sets at a hall in Sunagawa Yu.
I've heard we're gonna perform at mini hall but it ended up to be big one . I don't know why suddenly it got changed ! lol
Today's concept is not only Ayu Kang Trio, but also  the collaboration with the local bands !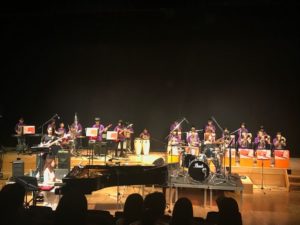 At the first set, we  collaborated two songs with Kids Jazz.
They most are elementary school students . I'm so inspired they do love to take solos !! ( Well, I'm a kinda shy person. So I really respect their brave .)
The performance went really well. I enjoyed it .
After the collaboration with kids ,Ayu Kang Trio's solo stage started.  Our original performance plan was 1 hour, but sorry.. We did 1 and half hour!! ; (
We played and talked a lot. ..lol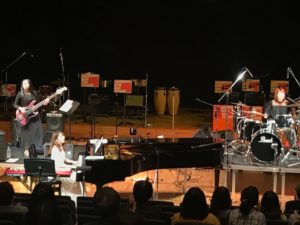 At the 2md set , we collaborated with Sunagawa Brass Style!!  We actually collaborated  many songs with them !
We played Tokyo Brass Style's songs together . I'm really admired they seriously copied TBS's phrase !! That is great . 
You know , sometimes copying somebody' s phrase is really complicated and can be annoying . ( In my case , I didn't copy the previous bass player's phrase at all… sorry. lol)
but They did great . The collaboration was so cool.
I hope we can play together again someday !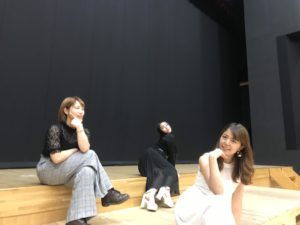 Thanks for coming everyone !!!
Many people joined 2 sets , I was worried whether their asses  feel painful or not 'cause it took long time.
Please take care !!
BTW
TOKYO GROOVE JYOSHI 's new video is available !
Please check it out and share if you like it !! thanks !!
See ya!!!
---
Juna Serita " The Princess of Funk "official Music Video 
【Juna Serita Schedule】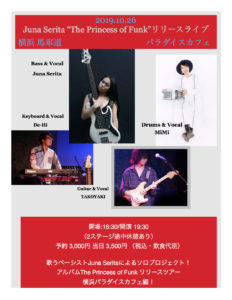 2019.10.26 @  Yokohama paradise cafe .
Open 18:30 Start 19:30 2ステージ 途中休憩あり
MC : 予約 3,000円 当日 3,500円 (税込・飲食代別)
Juna Serita (Bass & Vocal)  / 福岡丈明 (Guitar & Vocal)  / 杉浦秀明 (Keyboard & Vocal)  / MiMi (Drums & Vocal)
Juna.