Hey guys !  I'm a bass guitar player Juna Serita !!
Now the biggest typhoon is coming to Japan.  And it got all flight on 10/12 to be cancelled .
We're gonna fly on the day but we ended up to fly today . Early morning . I went to Haneda airport with the first train .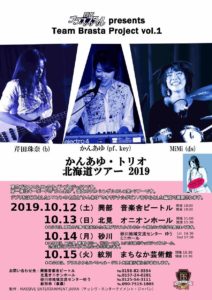 So our Hokkaido tour started today ! We're in Monbetsu now.
But you know, it wasn't planned at all. Then people in Hokkaido made an effort to book something for us  .  As a result we had two performances today .
This is the first venue called Monta No Yu.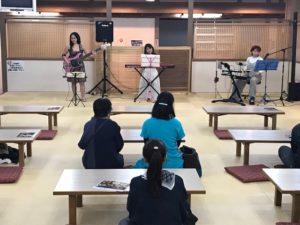 There were only few people at first , but when we started to play , people around got interested in us.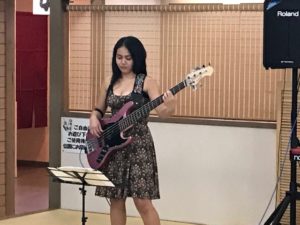 And the drummer MiMi sang some Enka.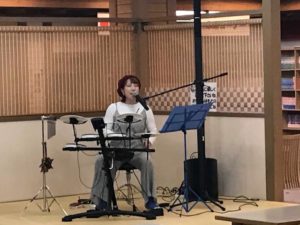 We all never had like this experience, but it was interesting !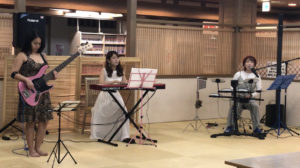 When we have almost done our performance many people were seeing our show.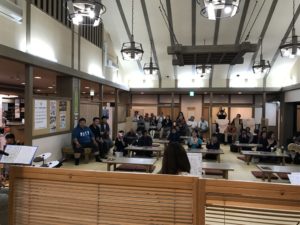 Thanks !!!
After  that , we had a performance at the another place called Holstein.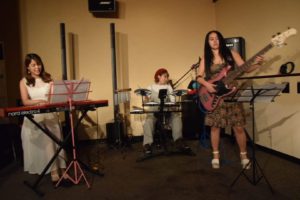 The boss of the bar was really beautiful and warm . Thanks for your sweetness.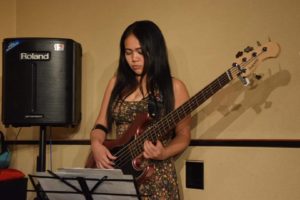 MiMi played the electric drums but we were allowed to perform with enough  volume .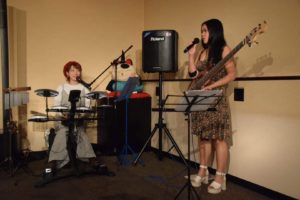 Getting comfortable to play with this member every single time.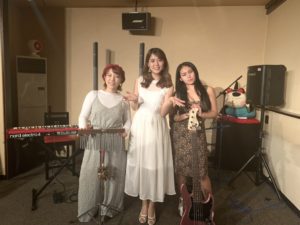 I'm so excited with our rest of your !!!
See ya !