Hey guys!! I'm a bass guitar player Juna Serita!!!
Today is a teacher day.
In the morning new student came to take my bass lesson.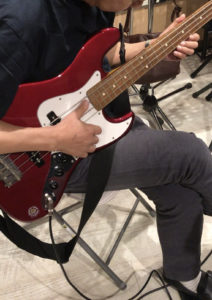 According to him , he has played the bass guitar for 11 years but he normally practices only two or three  hours in a year .!! lol
The reason is not he doesn't want to , but just doesn't know what he should do .
So I taught some finger exercise / rhythm training for him . He looked satisfied that he figured out his practice menu .  I'm happy I could help him ; ) !!!
And after that I had a bass lesson with another student .
He recently came back to Japan from his business / private trip .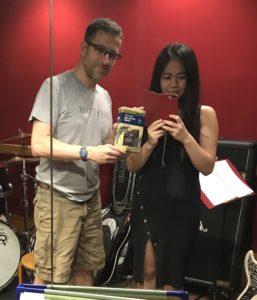 He brought me souvenir from Israel !! It's fruits and I had never eaten . It tastes soon good !!  I fell in love !! Thanks ♪♪
And then I had a music theory lesson too . The student is also taking my bass lesson but he ended up to want to learn music theory first rather  than bass lesson.
I know if you just start to lear it , it's really complicated and difficult and can be boring .
When I started to learn, actually my mom helped me . She was also beginner but she also studied with me through some books and internet just for me .
The lessons reminded me my mom's good memory . I exactly realized  how strong and smart and warm my mom is .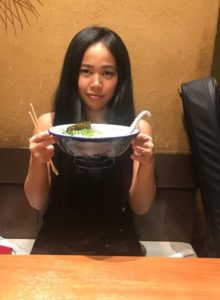 See ya!!!!
---
Juna Serita " The Princess of Funk "official Music Video 
【Juna Serita Schedule】
2019.10.26 @  Yokohama paradise cafe .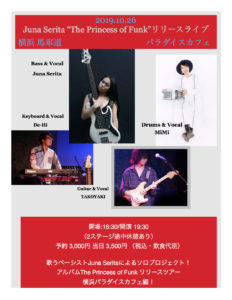 Open 18:30 Start 19:30 2ステージ 途中休憩あり
MC : 予約 3,000円 当日 3,500円 (税込・飲食代別)
Juna Serita (Bass & Vocal)  / 福岡丈明 (Guitar & Vocal)  / 杉浦秀明 (Keyboard & Vocal)  / MiMi (Drums & Vocal)
Juna.