Hey guys!! I'm a bass guitar player Juna Serita !!
Today I had a rehearsal for Ayu Kang trio .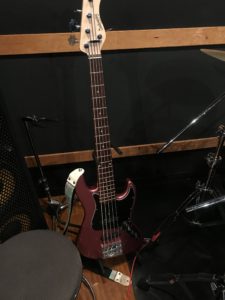 I brought 5 strings today 'cause I guess her songs need some low sounds .
We played several her original songs, and also cover songs arranged by her .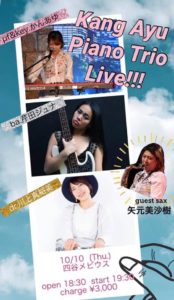 We 're gonna have a gig in Tokyo , and also have a tour in Hokkaido .
That must be so much fun !!!
At night I had  a jam session as a host member at Akasaka Jakaz .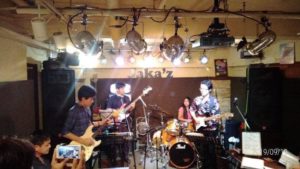 I played not only the bass guitar , but also drums . I 'm so happy that some people said to me I'm an amateur as a drummer  but still grooving !!lol
I'll keep going ♪
And the owner of the venue bought my EP " The Princess of Funk" .  Thanks !!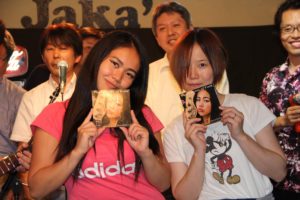 So you can listen to my songs if you come to Jakaz and ask him ; )
Next month actually I gotta skip the jam because my schedule is already packed ; (  There will be a bass guitar player instead of me. So you can come enjoy  ; )!
See ya!!
---
Juna Serita " The Princess of Funk "official Music Video 
【Juna Serita Schedule】
2019.9.16 (Mon)
BLUE MOOD @ Shiodome , Tokyo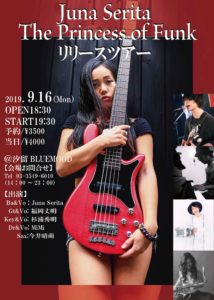 Open : 18:30 / Start :19:30
予約3,500円 / 当日4,000円出演
Bass & Vocal : Juna Serita / Guitat & Vocal : Takeaki " Takoyaki" Fukuoka / Keyboard & Vocal : Hideaki "De-Hi" Sugiura / Drum & Vocal : MiMi / Sax : Harumo Imai
【reserve】
TEL : 03-3549–6010
(14:00~23:00)
2019.10.26 @  Yokohama paradise cafe .
Juna.