Hey guys !! I'm  a bass guitar player Juna Serita!!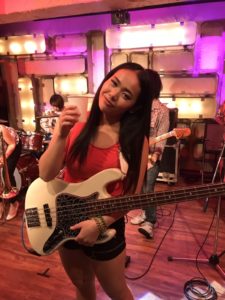 Today I had a MV shooting for my solo project .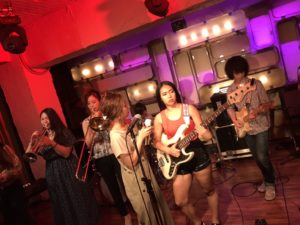 The song we perform at the shooting is my album title song.
I ordered to the camera man to make it like a gig . So far not sure how it went but I'm planning to upload the video on my youtube channel on September 3rd  ( Japanese time).
I know it's too soon . And I really appreciate that the camera guy Kikuchi-san accepted my order.
Can't thank enough to all .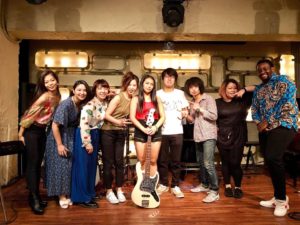 I'm so glad to have you guys , ladies .
And at night , I had a performance at Giga Bar Tokyo .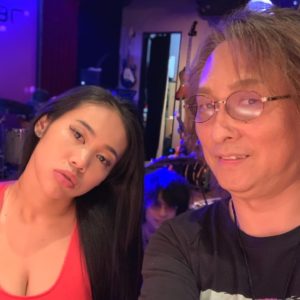 This is the keyboard player Okubo – san. We always take photos together when we play together .  He told me recently his wife puts make-up on his face (only eyebrow). That's so lovely . !! Great couple !!
See ya!!
---
【Juna new video】
【Juna Serita Schedule】
2019.9.16 (Mon)
BLUE MOOD @ Shiodome , Tokyo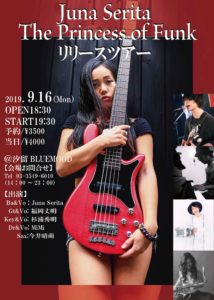 Open : 18:30 / Start :19:30
予約3,500円 / 当日4,000円出演
Bass & Vocal : Juna Serita / Guitat & Vocal : Takeaki " Takoyaki" Fukuoka / Keyboard & Vocal : Hideaki "De-Hi" Sugiura / Drum & Vocal : MiMi / Sax : Harumo Imai
【reserve】
TEL : 03-3549–6010
(14:00~23:00)
2019.10.26 @  Yokohama paradise cafe .
Juna.