Hey guy!! I'm a bass guitar player Juna Serita
Today I had a photo shooting with a sax player Harumo and the photographer Amazonica !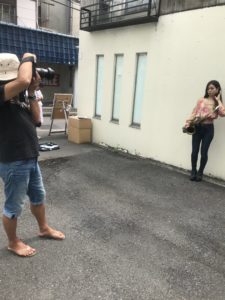 It's been a while to see him . He took my current artist photos but now I got endorsement from Sadowsky , so I wanted new ones !  Harumo also needs new artist photos, so we had shooting together .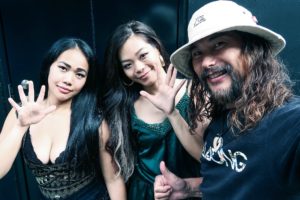 It was so much fun and I always respect Amazonica's sense . His has  a greta eyes .
Today's photos will be my new artist photos , and also CD jacket!! Can't wait to see the result .
And at night I had a performance at Omusubi Jazz in Akasaka.
Recently I often play with the vocalist called HIDE he is from Okinawa. handsome and funny . And also a great singer !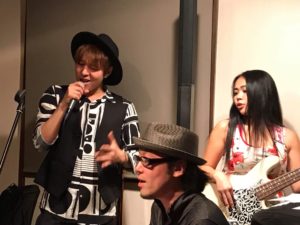 I loved his today's costume btw
See ya!!
---
【Juna new video】
【Juna Serita Schedule】
2019.9.16 (Mon)
BLUE MOOD @ Shiodome , Tokyo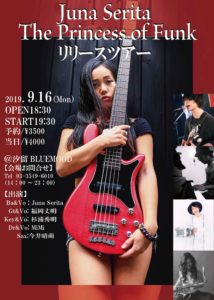 Open : 18:30 / Start :19:30
予約3,500円 / 当日4,000円出演
Bass & Vocal : Juna Serita / Guitat & Vocal : Takeaki " Takoyaki" Fukuoka / Keyboard & Vocal : Hideaki "De-Hi" Sugiura / Drum & Vocal : MiMi / Sax : Harumo Imai
【reserve】
TEL : 03-3549–6010
(14:00~23:00)
2019.10.26 @  Yokohama paradise cafe .
Juna.