Hey guys !! I'm a bass guitar player Juna Serita !!
This is my new gear ……. !!!!!!!!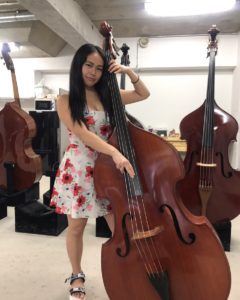 I totally had no idea that I buy a double bass today. lol
But this morning a bass player told me there is a cheeper double bass at the shop called TAKASAKI now.  It's  about 800 US dollars .
So…. I thought if I lose this chance , I won't be able to buy a doubt bass for 2 or 3 years again….(I already lost the chance 3 years ago .)   Yes,,, it must be the timing….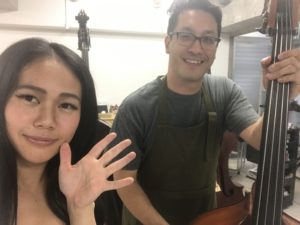 This is Takasaki san. The boss of the shop . He gave me a lot of advice .
If you want to buy double bass, you should buy here because the maintenance will be free. So helpful , and kind.
I can't bring it to home yet but it's coming at the end of month ; ) I'm soooooo excited !!!
And at night , I had a performance at Hilton Hotel Tokyo.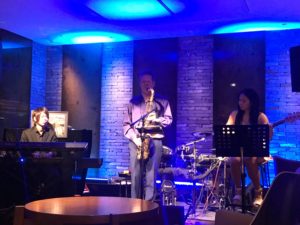 Today's member
sax & vocal : Marcus Pittman
bass guitar : Juna Serita
keyboard : Takuma Ota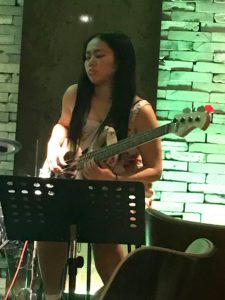 We played mostly soul , r&b tunes.
The last stage, the bar was packed .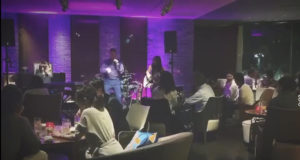 The good thing of playing here is I can have buffet ; ) !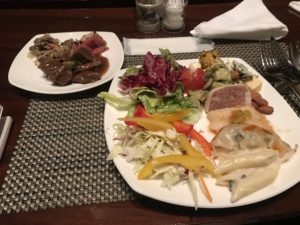 yey yey !! I can be healthier !!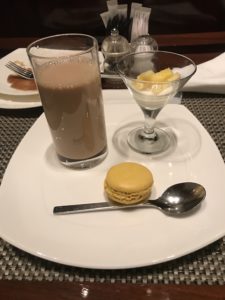 See ya!!!!
---
【Juna new video】
【Juna Serita Schedule】
2019.9.16 (Mon)
BLUE MOOD @ Shiodome , Tokyo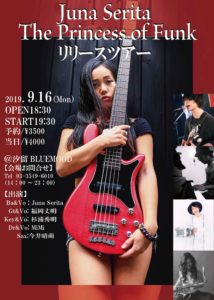 Open : 18:30 / Start :19:30
予約3,500円 / 当日4,000円出演
Bass & Vocal : Juna Serita / Guitat & Vocal : Takeaki " Takoyaki" Fukuoka / Keyboard & Vocal : Hideaki "De-Hi" Sugiura / Drum & Vocal : MiMi / Sax : Harumo Imai
【reserve】
TEL : 03-3549–6010
(14:00~23:00)
2019.10.26 @  Yokohama paradise cafe .
Juna.