Hey guys!!I'm a bass guitar player Juna Serita!!
I uploaded new video on my youtube channel !!
This is the performance of last night gig !!
Please check it out and shere if you like it ; ) Thanks.
Today I had performance at Omusubi Lounge in Ginza,Tokyo.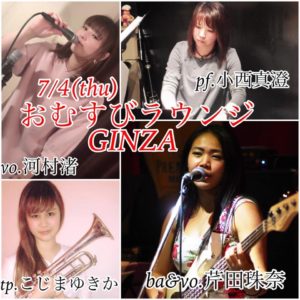 Today's member was all female .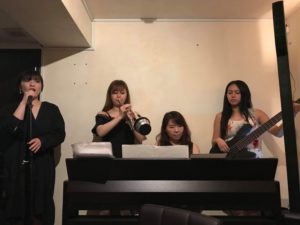 I met the pianist Konishi-san for the first time.
She is great at backing for vocalist . Even thought she doesn't know or she has never listened to the song , she can handle it greatly .
I many cover songs and also my original songs .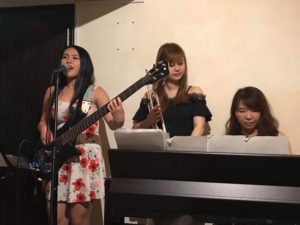 I actually love this bar's curry .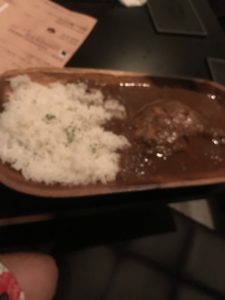 There is big chicken in it. yum yum ; ) !
Today I brought Warwick bass guitar that I borrowed from KORG.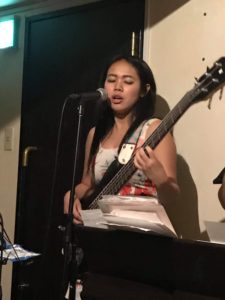 This is because I'm gonna have a shooting with KORG.
And Warwick is distributed by KORG in Japan.
I need to be used to play it a little big till the shooting  ; )
See ya!!
---
【Juna Serita Schedule】
💖2019.9.16 (Mon)
BLUE MOOD @ Shiodome , Tokyo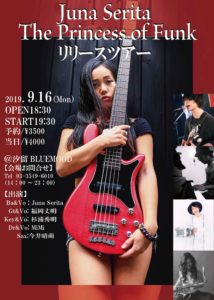 Open : 18:30 / Start :19:30
予約3,500円 / 当日4,000円出演
Bass & Vocal : Juna Serita / Guitat & Vocal : Takeaki " Takoyaki" Fukuoka / Keyboard & Vocal : Hideaki "De-Hi" Sugiura / Drum & Vocal : MiMi / Sax : Harumo Imai
【reserve】
TEL : 03-3549–6010
(14:00~23:00)
💖2019.10.26 @  Yokohama paradise cafe .
Juna.