Hey guys ! I'm a bass guitar player Juna Serita !
Today i I had a rehearsal of TOKYO BRASS STYLE .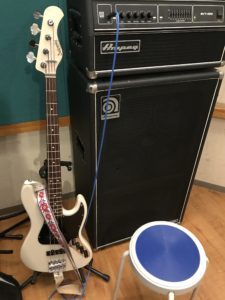 Yesterday also I had a rehearsal before the gig but it was only I and MiMi( the drummer ).
Today there was Ayu Kang too.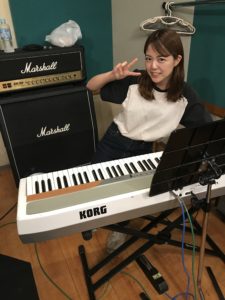 She is always lovely : )
And at night I had performance at Giga Bar Tokyo .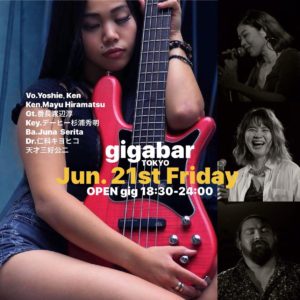 Today's member is
vocal : Mayu / Kenny / Yoshie /
Gt :Jun Watanabe
key: De-hi
Ba:Juna Serita
Dr:Kiyohiko
Tensai : Miyoshi
Today I met new drummer hired by Giga . He was the same age with me but seemed more experienced than me musically ; )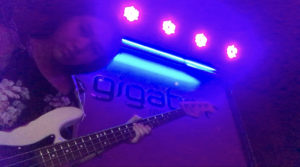 I'm looking forward to performing with him soon : )
See ya!
Juna.