Hey guys!! I'm a bass guitar player Juna Serita !!
This afternoon I visited Okada International . This is Japanese distributor of Sadowsky .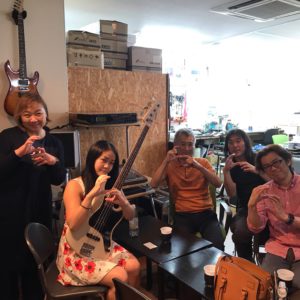 I've heard they recently have the bass guitars named "  SLAP MASTER "focused on slapping , and they let me try ; ) !!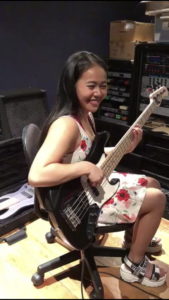 It sounds AMAZING !!  If you are woman or not muscular  , I especially recommend it to you .  I loved it !!  I chose white color and rose,then  I ended up to use the SLAP MASTER bass at today's gig too ; ) !!!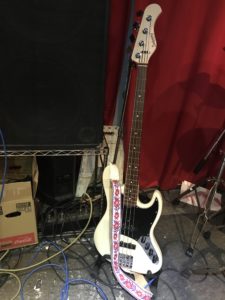 I was sooooooooooooo excited !! ♪♪
So I had a gig of TOKYO GROOVE JYOSHI at Shibuya Terraplane .
The member is
Bass & Vocal : Juna Serita
Keyboard & Vocal : Emi Kanazashi
Drums : Yuriko Seki
Guitar : Chizuru Segawa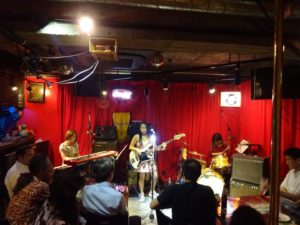 Just couldn't wait to play the bass guitar with the band !!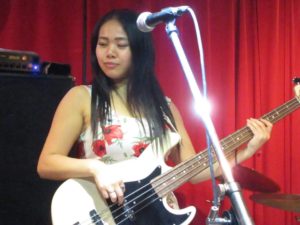 It was really comfortable to slap .  There is no stress .
Even small sound, I could recognize well .
I can say that even if  you are not such a good slapper , you will sound great with SLAP MASTER . !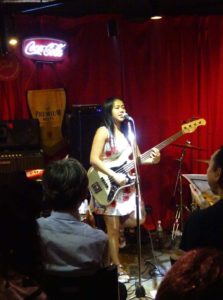 I'm so glad people told me they love the bass guitar 's sound.
Anyway , thanks for coming today !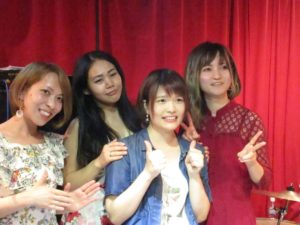 The member will have a gig on July 3rd too .  Please book your schedule ;  )
See ya!!
Juna.