Hey guys!! I'm  a bass guitar player Juna Serita!!!
This midday I left Ishikawa prefecture . While I was my parents home, we didn't enough time to talk to each other .
I hope next time I can stay there a little longer and relaxed ; ) 
So I came back Tokyo and I had a gig at Omusubi Lounge ginza, Tokyo.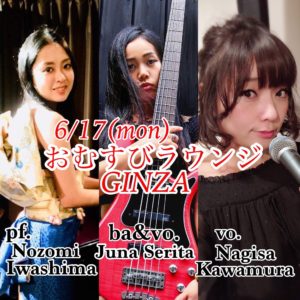 Today's member 
vocal : Nagisa Kawamura 
bass vocal : Juna Serita
piano : Nozomi Iwashima 
trampet : kozikozi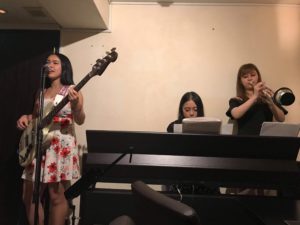 It's actually rare that there are over two musicians on the stage .
Here is kinda small bar so normally only vocalist and pianist perform . Feels like today is such a delax day .: )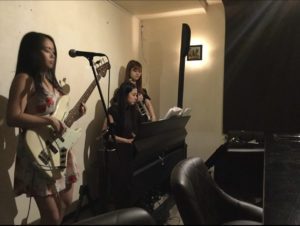 Thanks for coming !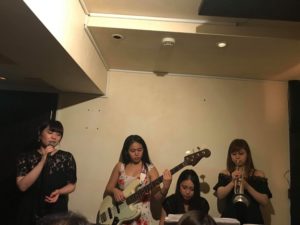 My next gig is day after tomorrow. TOKYO GROOVE JYOSHI will have performance at Shibuya Terraplane .
See you there !
Juna.