Hey guys!! I'm a bass guitar player Juna Serita!!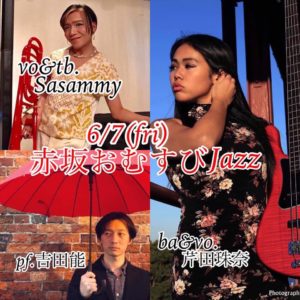 Today I had a gig at Akasaka Omusubi Jazz.
The member is
Bass&vocal : Juna Serita
Piano : Takashi Yoshida
Trombone&vocal : Sasammy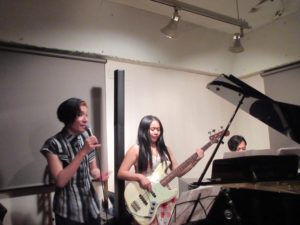 It was raining today but I appreciate the people who came see our performance.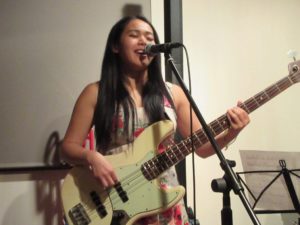 I sang as main vocal
・  Good morning Heartache
・If I ain't got you
・ Boogie Oogie Oogie
・ Taisetsu na kimi he (original song)
・Venus
・Like a virgin
・route 66
・I'm ready
・123
etc….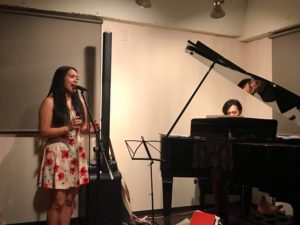 The rice ball I ordered was so nice . It't sour , but a little bit sweet .
Until next time that I perform at Omusubi Jazz , I'll try to learn new song ! Which should be the one nobody expects .lol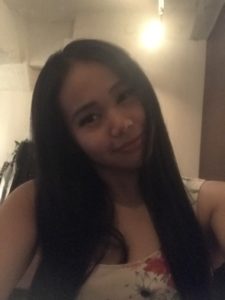 See ya!
---
Juna.