Hey guys!! I'm a bass guitar player Juna Serita!!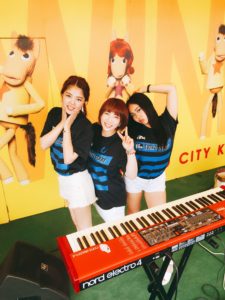 Today I had a performance at Tokyo City Keiba as " Tokyo Twinkle Fanfare feat. TOKYO BRASS STYLE "!!
It was a nice weather to play outside.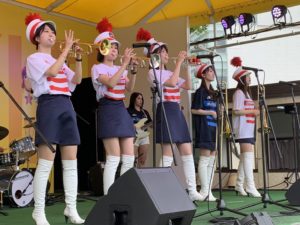 TCK gave us a event T-sirts . So it ended up to be our stage costume !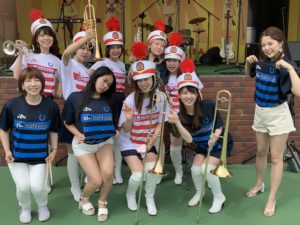 Cute ; ) !
At night we performed on the stage again . I saw some people who are not into horse racing and they came here just for our performance. How sweet , aren't they ?
We played 3 songs each stage .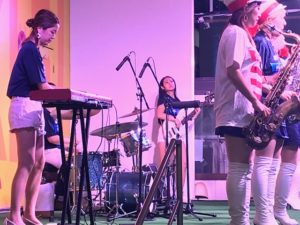 When we perform at TCK, there is always a huge break between stages .
Like last time, I and the drummer and the keyboard player went to see a movie on a break . Enough time to go out .
So Today , I went to somewhere kinda special …….I'm gonna write about it on tomorrow ' s blog . ; )
See ya!!
---
Juna.