Hey guys!! I'm   a bass guitar player Juna Serita!!
Today I had a gig of Show & Shingo at Akasaka Cantina.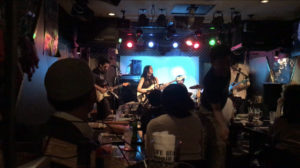 Sho is a producer of Miho Noshita . I performed as a backup musician of her one day too ; )
And Shingo is also a guitar player and also working in a pedal company named VEMURAM. 
VEMURAM is the company which brought me to NAMM show 2017. It was my first visit of the US . And the experience  changed my life . I really appreciate them . Especially , I couldn't understand English at all then . So Shingo always helped me . Like my hero !!! lol 
We played together several songs . Mostly blues , funk .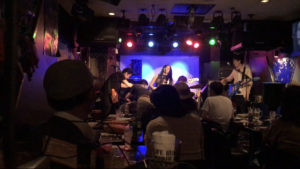 According to Shingo, he hasn't played the guitar for a while because he was busy of work .
But his tone was awesome ! Difenetely he is a blues guitar player !!
Anyway thanks for involving me , that was so much fun .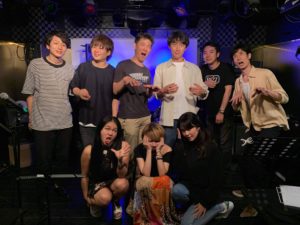 See ya !!
Juna.