Hey guys!! I'm a bass guitar player Juna Serita!!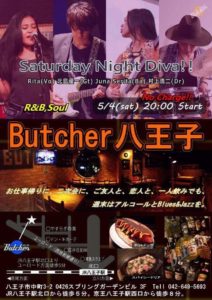 Today I had a gig at Hachioji Butcher in Tokyo with this member .
vocal : Rita Nishikawa
guitar : Sabu-chan
bass : Juna Serita
drums : Koji Murakami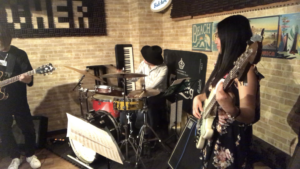 Today's vocalist Rita invited me to perform together .
We are kinda drinking buddy . I do love to enjoy her company but haven't performed together in public yet .(We only jammed just for fun )  I'm so happy that I played with her today because she is the person I was really attracted .333
And the other members I met them for the first time today but it was comfortable .
Set List
1st set
Last
Rock me again & again
Valerie
Rock steady
Say you love me
Tell me something good
2nd set 
Isn't she lovely
I wish
Feel like
Kiss
Sweet thing
Shy guy
Desperado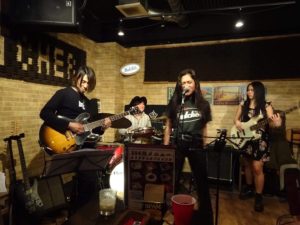 Thanks for coming everyone !!! I enjoyed to drink with my fans on the break too.
Many people said I and the vocalist Rita look like same .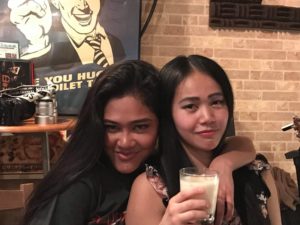 Are we…? I'm not sure . I think just she is so beautiful . Much more than me!!
And her elder sister came to the show . She is damn sexy !!!!!!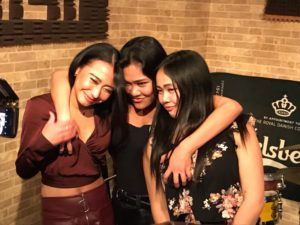 So if people think I and Rita look like same, we can be 3 sisters ….?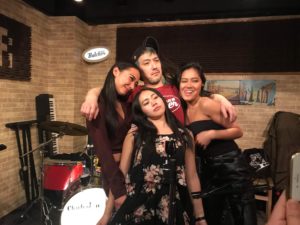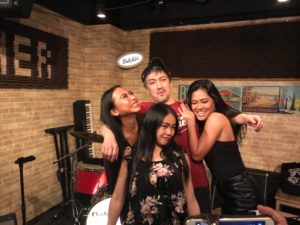 Uhhhhh
See ya!!!!
---
Juna.