Hey guys!! I'm a bass guitar player Juna Serita!!
Today I had a gig of TOKYO GROOVE JYOSHI at Shibuya Terraplane .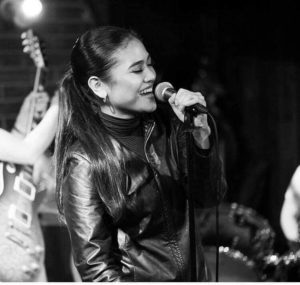 Today's guest vocalist is my buddy , Rita !!
I do love her costume , it's way hot !!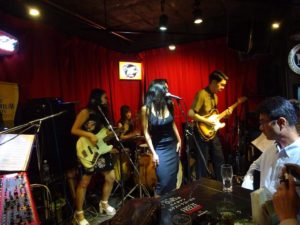 And today's guest guitar player is Kawako.  We could play some songs unusual because of him . Appreciate .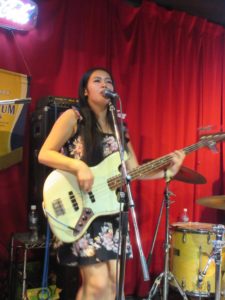 1st SET
M1.My sweetness
M2.1.2.3
M3.Princess funk(Juna original song )
MC 1
M4.I just wanna make love to you
M5.Rocksteady
MC2
M6.Feel like making love
M7.Shy guy
MC3
M8.What a difference a day made
2nd SET
M9.Let's stay together
M10.Boogie Oogie Oogie
MC4
M11.You taught me how to speak in love.
M12.What's going on
M13.Native NewYoker
MC5
M14. Sweet things
M15. Rock me again&again
MC6
M16.What is hip!
I also  sang  123, the princess of funk , boogie oogie oogie as a main vocalist .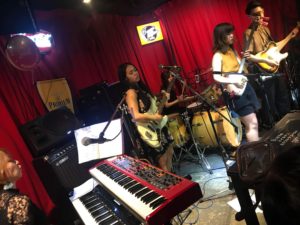 Our friend , the shamisen player Shinobu Kawashima sat in . We played " what is hip?" with shamisen melody . That's super cool !
The venue  was packed , thanks for coming everyone . !
Actually we started to sell our sticker!!  Don't miss it ; ) !!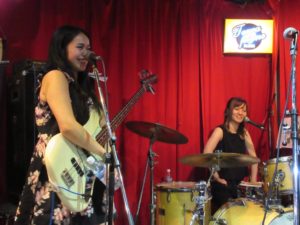 See ya !!
---
Juna.